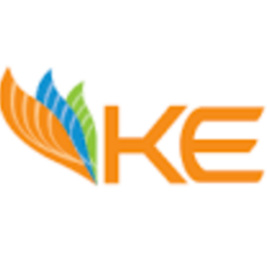 Job Detail
Job ID 11948

Gender

MaleFemaleTransgender

Qualifications

Bachelor's Degree
Job Description
Our employees are our company's greatest asset – they are our real competitive advantage. We possesses immense power of innovation, imagination and a desire to attract and retain the best; provide them with encouragement, stimulus, and make them feel that they are an integral part of the company's mission.
Purpose:
The purpose of this role is Basic GOO role is to regulate flow of electricity through Grid Station of Electric Power System. By p Proper Logging logging and tagging compilation of Various Parameters of Electrical and Operation Instruments. Compile Data concerning to Electric Power Grid System used for Grid Station Operation.
To perform EHT/HT operations as said by LDC/OPN according to SOPs. Monitors and Observes Grid Equipment keenly to detect abnormalities and reporting it to concern departments. To ensure stiff adherence towards Safety Policies and its implementation by others in the Grid Premises. practicing good housekeeping for proper hygiene policy and ecofriendly working environment.
Area Of Responsibilities:
EHT/HT Network Management 40%
Initiate Pre-defined procedures for Shutdown, Black Outs, APM, Tripping and Restorations at Grid Station.
Manage proper execution of Scheduled/ Unscheduled LS plan of Industrial, Commercial & Residential Feeders in accordance with the instruction from Control Engineer.
Monitor EHV/HV and Conduct Switching Operations as given by LDC/DRC Control or HT Operations.
Coordinates with HT operation in case 11 kV switching and tripping.
Analyzing the potential consequences involves identifying all the possible and associated impacts to people or environment.
Power System Health Monitoring 25%
Examine grid equipment's Health and Collect data from electrical & operational parameters.
Ensure every grid equipment is working within its defined range and parameters.
Inspect the entire switch yard daily for any irregularity observed apart from normal routine works.
Implementation of HSEQ Policies 20%
To guide any visitor team about HSEQ Policy in grid premises.
To monitor and conduct environmental assessment on a regular basis.
Provide education and on job training to fellow employees.
Select HSE target and goals annually to measure performance in HSEQ domain
Communicate the implementation of safety rules and SOPs
Area of Responsibility Continued:
Conserve Work Safety Procedures 10%
To brief in detail each stakeholder about grid position prior to any assigned job to them.
Before start of the work check all the required status and make sure all required changes are made.
Participate in fire safety training and inspection activities in accordance with HSE GSO Procedures
Grid Environmental and Hygiene Up keeping 5%
To promote and maintain healthy housekeeping to lead a safe and pleasant work environment to thwart any accident during routine operations.
Must identify that any hazardous materials or any unsafe condition is present at Grid premises.
Assess all the Janitorial work is done direct compliances to GSO Environment and hygiene policies.
Knowledge:
Knowledge of Electrical Power System.
Knowledge of Administrative Procedures like managing files, record keeping and designing logs.
Understanding with work related SOPs and work permits.
Knowledge of Grid Station and Grid Equipment.
Safety and Operational Knowledge of relevant Equipment.
Awareness of SPEs, PPEs and appropriate Tools.
Education: 3 Years Associate Diploma (Electrical/Electronics) and Basic Knowledge of Electrical System
Experience: Fresh or Experienced
Competencies:
Customer Centric
Respectful
Accountable Energized
Safe

Other jobs you may like
Project Implementation Unit, PAKISTAN, 54000