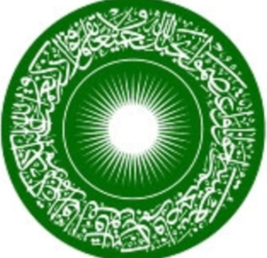 Job Detail
Job ID 13503

Gender

MaleFemaleTransgender

Qualifications

Bachelor's Degree
Job Description
The Aga Khan University Hospital is a not-for-profit healthcare institution that provides comprehensive medical services to patients in a single facility. Along with its tertiary care hospital in Karachi, AKUH has a network of four secondary care hospitals, over 30 Medical Centres, and more than 290 Clinical Laboratories and 30 Pharmacies across Pakistan. It also offers Home Healthcare Services and home deliveries of medications. The Hospital provides Zakat assistance to eligible patients, and its health system offers generous Patient Welfare support to those in financial need. AKUH is accredited by the Joint Commission International (JCI) as an Academic Medical Centre for its high quality and patient safety, while its Clinical Laboratories hold accreditation from the College of American Pathologists (CAP) for fast and accurate testing.
Responsibilities: You will be responsible for:
Providing excellent management and ensuring the execution of quality patient care, including timely completion of physician rounds, monitoring patients' treatment modalities, and ensuring accurate adherence to patient regimens.
Establishing and monitoring unit-based standards, goals, objectives, and priorities to ensure compliance with set standards.
Managing 24/7 staffing scheduling in accordance with hospital standards to ensure quality and safe patient care, and being available for shift schedules as required.
Regularly meeting with patients and their families to address and resolve complaints, issues related to care, and other concerns.
Collaborating with support service departments to ensure quality care and meet patient requirements.
Working with multidisciplinary teams on quality projects to enhance unit core processes.
Encouraging creativity, initiative, and innovation among nursing staff and mentoring them for the provision of quality services and professional development.
Requirements: You should have:
A minimum of four years of relevant experience, with at least two years of experience in a cath lab.
Certification in Cardiopulmonary Resuscitation (CPR), Safe Medication Administration, Aseptic Techniques, I/V Cannulation, and Pediatric Advanced Life Support (PALS).
Excellent interpersonal and communication skills.
A Baccalaureate degree in Nursing (BScN) from an accredited school, preferably a Master's degree in the same field, and a valid license from the Pakistan Nursing Council.
The ability to work under pressure and meet strict deadlines.
Willingness to work rotating shifts, including mornings, evenings, and nights.

Other jobs you may like
G4XF+V2WPlaza 40Civic Center Bahria Town Civic Center Bahria TownIslamabad, 45600