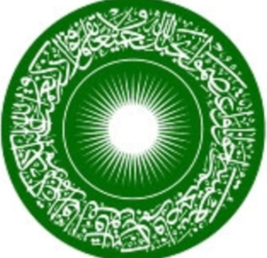 Job Detail
Job ID 20419

Gender

MaleFemaleTransgender

Qualifications

Master's Degree
Job Description
At the Aga Khan University Hospital (AKUH), we are committed to providing top-notch healthcare services all under one roof. As a non-profit healthcare institution, our mission is to offer comprehensive medical care to our valued patients. In addition to our flagship tertiary care hospital located in Karachi, AKUH boasts a vast network of 4 secondary care hospitals, over 30 Medical Centres, and a staggering 290+ Clinical Laboratories, accompanied by 30+ Pharmacies, spanning across 120+ cities throughout Pakistan. We take pride in our commitment to delivering Home Healthcare Services and convenient home deliveries of medicines. At AKUH, we understand the financial constraints that some of our patients may face and offer Zakat assistance for eligible individuals. Furthermore, our robust Patient Welfare program is designed to support those in need.
Our dedication to excellence has earned us prestigious accreditations: the Joint Commission International (JCI) recognizes us as an Academic Medical Centre, and our Clinical Laboratories hold accreditation from the College of American Pathologists (CAP) for their speedy and precise testing capabilities.
Join our dynamic team in the Department of Surgery, where we provide comprehensive and specialized care in various fields including Cardiothoracic Surgery, Dental-Oral and Maxillo-Facial Surgery, General Surgery, Breast Surgery, Neurosurgery, Orthopedic Surgery, Otolaryngology, Head and Neck Surgery, Pediatrics Surgery, Plastic Surgery, Urology, and Vascular Surgery. With a dedicated team of 120 full-time and part-time faculty members, we place a strong emphasis on teaching and research. Our department seamlessly integrates formal undergraduate teaching, postgraduate residency, and fellowship programs into its academic framework.
Your Role and Responsibilities:
As a vital member of our team, your responsibilities will include:
Managing 24/7 staffing schedules in compliance with hospital standards, ensuring the delivery of quality and safe patient care, and remaining available for shifts as needed.
Demonstrating exceptional management skills in the execution of quality patient care. This includes ensuring timely physician rounds for all patients, monitoring treatment modalities, and confirming the accuracy of patient regimens.
Regularly engaging with patients and their families to address complaints and concerns related to their care, fostering a patient-centric environment.
Collaborating effectively with various support service departments to guarantee the highest quality of care and meet patient requirements.
Working alongside multi-disciplinary teams on quality improvement projects aimed at enhancing core processes within the unit.
Establishing and maintaining unit-based standards, goals, objectives, and priorities, and monitoring adherence to these standards.
Encouraging creativity, initiative, and innovation among nursing staff while mentoring them for professional growth and excellence in service delivery.
Requirements:
To thrive in this role, you should possess the following qualifications:
A Baccalaureate degree in Nursing (BScN) from an accredited institution, preferably supplemented by a Master's degree in the same field, and a valid license from the Pakistan Nursing Council.
A minimum of four years of relevant experience, with at least two years of experience in nursing management.
Certifications in Cardiopulmonary Resuscitation (CPR), Safe Medication Administration, Aseptic Techniques, I/V Cannulation, and Pediatric Advanced Life Support (PALS).
Exceptional interpersonal and communication skills to effectively interact with patients, families, and colleagues.
The ability to thrive in high-pressure environments, meet stringent deadlines and adapt to shift duties, including mornings, evenings, and nights.
Join us at the Aga Khan University Hospital, where we're dedicated to providing exceptional healthcare services while fostering a culture of innovation, excellence, and compassion. Your journey toward professional growth starts here.
Other jobs you may like
4-KM Head Muhammad Wala Road, Northern Bypass, Multan, 59341