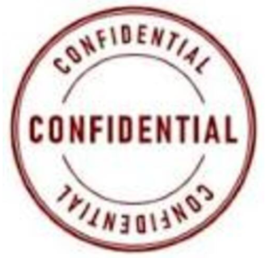 Job Detail
Job ID 13870

Gender

FemaleTransgenderMale

Industry

Information Technology

Qualifications

Bachelor's Degree
Job Description
We are a Tech Gadget Company planning to expand our online operations. We are seeking a highly motivated and self-directed individual to join our team as an E-Commerce Manager. As the E-Commerce Manager, you will oversee all aspects of web design and development, marketing, and sales. You will also be responsible for managing online staff, collaborating with logistics companies and suppliers, and ensuring excellent customer service. We are looking for an entrepreneurial candidate with experience in social media marketing.
Duties and Responsibilities:
As an E-Commerce Manager, your duties and responsibilities will include:
Effectively managing and supervising the eCommerce division.
Providing suggestions for website development and design.
Collaborating with web designers and graphic designers for marketing assets.
Conducting thorough research on new developments in the eCommerce sector.
Coordinating with senior management and keeping them informed about operations.
Preparing work schedules and assigning tasks to the web merchandising team.
Ensuring timely completion of tasks and achieving company targets.
Developing marketing strategies and regularly reviewing sales performance.
Collaborating with content creators to generate online traffic.
Implementing effective SEO/SEM techniques to maximize search engine traffic.
Conducting quality assurance checks.
Reviewing eCommerce marketing procedures for compliance with legal requirements.
Creating monthly performance reports.
Requirements:
To be successful in this role, you should meet the following requirements:
Bachelor's degree in E-Commerce, Social Media Marketing, or a related field.
Minimum of 3 years of work experience as an E-Commerce Manager, Sales Manager, or a related role.
Ability to handle stressful situations effectively.
Flexible work timings and availability.
Comprehensive knowledge of eCommerce procedures and techniques.
Familiarity with SEO/SEM and other marketing tools.
Strong analytical and problem-solving skills.
Excellent managerial qualities.
Strong communication skills.
Basic understanding of eCommerce industry trends and procedures.
Strong background in marketing and technical skills.
Familiarity with design, marketing, and SEO software.

Other jobs you may like
Daraz Pakistan, Sky Tower B, Block 4, Scheme #5, Block 4 Clifton, Karachi, 75500