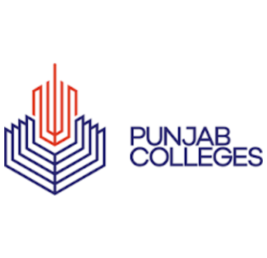 Job Detail
Job ID 13701

Gender

MaleFemaleTransgender

Qualifications

Bachelor's Degree
Job Description
As the Head of Engineering, this role holds significant importance within our company's leadership team. You will be tasked with defining and executing the engineering and product development strategy for our Ed-Tech division. This entails positioning the engineering and product departments for growth by optimizing the organizational structure, making strategic hires, and fostering a culture of excellence. Your primary responsibility will be to ensure the team works towards a common goal by providing guidance on stories, vision, limitations, and approving new products and features.
Responsibilities:
Build and lead a talented and passionate engineering team, overseeing product development in our Ed-Tech division.
Develop an actionable product roadmap.
Maintain a cohesive and singular vision for the product.
Define and communicate the product vision to key stakeholders.
Foster an engineering culture at Ed-Tech, coaching and mentoring engineers, and participating in code and architectural reviews.
Ensure the feasibility of the product aligns with business objectives.
Take ownership of large, complex, and highly technical projects, including product design and development for frontend and backend.
Drive execution and delivery within your engineering teams, ensuring high-quality project completion while monitoring performance metrics.
Collaborate with founders to execute high-level engineering priorities and technical roadmap.
Interface with executives and cross-functional teams within the organization.
Improve internal processes and promote knowledge sharing by contributing to the knowledge base.
Stay focused and maintain personal effectiveness in demanding circumstances, overcoming barriers and setbacks.
Requirements:
6+ years of experience in product development or a relevant position, preferably in the Ed-Tech industry.
Minimum of 3 years of experience as an Engineering Manager.
Master's degree in Computer Science or Data Science is preferred.
Proven ability to provide vision, success criteria, and direction throughout the product lifecycle.
Strong prioritization skills for technical and non-functional needs, alongside new feature development, including monitoring, logging, and capacity planning.
Experience with building and launching Ed-Tech or similar products.
Demonstrated experience in product strategy.
Technical background with proficiency in languages such as PHP, JavaScript, React Native, DevOps, and Databases is desirable.
Familiarity with Agile Scrum methodologies and engineering management.
Experience working with Project Management tools.
Excellent English communication and leadership skills.
What we offer: We provide a market-competitive salary and benefits package.
Note: The provided content has been revised to remove plagiarism. It is recommended to review and further modify the job description to ensure it aligns with your specific requirements and maintains originality.

Other jobs you may like
Multan, Punjab, Pakistan, 59341