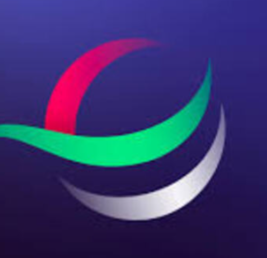 Job Detail
Job ID 20170

Gender

MaleFemaleTransgender

Qualifications

Bachelor's Degree
Job Description
Join DP World, a forward-thinking global leader, as we seek an innovative and strategic Head of Procurement for our Karachi Office. We are in search of a procurement professional with a proven track record in implementing innovative procurement strategies. This role predominantly focuses on procurement of services, goods, and contract management, including the oversight of agreements. The Head of Procurement will be responsible for efficiently managing, administering, and supervising all procurement needs for the Qasim International Container Terminal. Additionally, this role will lead high-value procurement initiatives, collaborating with business units and key stakeholders to apply best procurement practices.
Key Responsibilities:
Cost-Effective Procurement: Strategize and identify cost-effective deals and reliable suppliers.
Procurement Strategy: Develop and implement a visionary procurement strategy, policies, and procedures to enhance business performance.
Policy Enhancement: Manage existing procurement policies and programs, meeting departmental representatives regularly to enhance and develop policies and procedures.
Documentation Compliance: Ensure all procurement-related documentation complies with company policies and procedures.
Negotiations: Lead objective contract and cost negotiations with contractors and vendors to achieve desired cost and quality objectives.
Global Collaboration: Collaborate with international suppliers to meet cost, quality, and delivery targets.
Supplier Partnerships: Identify and partner with reputable vendors and suppliers.
Supplier Performance: Develop, implement, and maintain a supplier evaluation process to measure effective supplier performance and compliance.
Bid Evaluation: Conduct or manage the proposal, offer, and bid evaluation process, selecting the best supplier in accordance with requirements.
Team Management: Oversee procurement staff across sourcing, contracting, transactional purchasing, supplier management, and internal procurement support activities.
Safety and Compliance: Ensure procurement operations align with health, safety, and environmental policies and procedures for the well-being of staff and visitors.
Qualifications and Requirements:
Professional degree in engineering, economics, logistics, supply chain management, or procurement. Certified supply chain professionals are preferred.
Minimum of 10 years of relevant experience, with at least five years in a leadership role.
Expertise in local and international procurement.
Strong commitment to safety, environmental, and security policies.
Upholds high ethical standards and practices transparency.
Excellent negotiation skills and the ability to engage and advise senior stakeholders.
Thrives in a fast-paced, high-pressure environment.
Proficient in contract management and effective supplier relationship management.
Demonstrated commercial acumen across diverse goods and services spending portfolios, with a deep understanding of commercial terms.
Join Us: Embark on a rewarding journey with DP World, where innovation and strategic thinking thrive. As our Head of Procurement in Karachi, you'll be a key player in our global success story. Apply now and become a part of our dynamic team, shaping the future of procurement excellence.
Other jobs you may like
4-KM Head Muhammad Wala Road, Northern Bypass, Multan, 59341