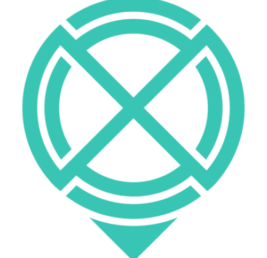 Job Detail
Job ID 14958

Experience

Less Than 1 Year

Gender

MaleFemaleTransgender

Industry

Information Technology

Qualifications

Bachelor's Degree
Job Description
What You Will Be Doing
Collaborating with executive leadership and department heads to identify opportunities for operational improvement, streamline workflows, and drive cost optimization initiatives.
Designing and implementing scalable operational frameworks, processes, and policies to ensure consistency, efficiency, and compliance across portfolio companies.
Establishing key performance indicators (KPIs) and metrics to monitor and evaluate operational performance, providing regular reports and insights to executive leadership.
Developing high-performing operational teams, fostering a culture that emphasizes high-quality standards, accountability, continuous improvement, and efficiency.
What You Won't Be Doing
Engaging in unproductive meetings. Our culture values asynchronous communication, prioritizing written exchanges for decision-making and feedback.
Spending your day solely delegating tasks. You will actively engage in data analysis, research, and system design to find optimal solutions.
Managing in a traditional manner. We believe effective managers lead by example, actively participating in the work and setting a high-quality standard for their team.
Basic Requirements Head of Strategy key responsibilities
Bachelor's degree in any field; an MBA or advanced business-focused degree is advantageous.
Demonstrated experience in designing and implementing scalable operational frameworks and processes, driving efficiency and optimization.
Strong analytical skills and the ability to leverage data and metrics to gain insights, identify trends, and make data-driven operational decisions.
Excellent communication and interpersonal skills, enabling effective collaboration with stakeholders at all levels of the organization.
Proven track record of senior leadership and strategic management in the technology industry, overseeing operations in a rapidly growing environment.
Strategic mindset with the ability to think critically, anticipate challenges, and develop innovative solutions to complex operational issues.
Proactive, results-oriented, and adaptable, with the ability to prioritize and manage multiple projects simultaneously in a fast-paced environment.
About Trilogy
The Trilogy Business Platform serves as the foundation for numerous software businesses. For over three decades, Trilogy has been recognized for three key strengths: a relentless pursuit of top talent, technological innovation, and incubation of new ventures. Our commitment to technological advancements is fueled by a passion for user-friendly designs. From ambitious moon-shot ideas to modernizing existing projects with cloud-based solutions, we foster an environment where you can work alongside exceptional individuals, take pride in your contributions, and experience substantial career growth.

Other jobs you may like
High-Q Tower office 202, 2nd Floor. Jail Road, Gulberg, Lahore, Punjab, 54000