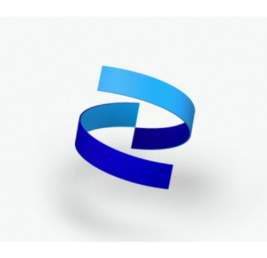 Job Detail
Job ID 12201

Gender

FemaleTransgenderMale

Qualifications

Bachelor's Degree
Job Description
Role Responsibilities
In order of importance, indicate the primary responsibilities critical to the performance of the role. It is recommended not to list actual tasks but focus on 5-8 essential responsibilities that highlight accountability and level of judgment required.
As a subject matter expert, understand and anticipate future policy, procurement and access trends, with additional focus on non-traditional payors incl. private insurance or new public funding sources, to advise the business and inform market access strategy and ensure Pfizer is positioned to lead in value-based healthcare.
Establishes relationships with key stakeholders and decision makers to understand payers' unmet needs and coordinate commercial & access long-term business objectives to maximize access.
Develop and operationalize the approved public policy plan or healthcare initiatives for assigned disease area in both government and private sectors – engage stakeholders e.g., Ministries, provincial governments, health departments, payors, Institutions, NGO, Insurance
Create a customized value proposition, based on a deeper understanding of payer needs to secure access for new product launches , National Drug List, formulary inclusions, value added program (e.g. disease awareness and education), and/or commercial agreements.
Analyse data (non-patient) and improve efficiency of Patient Assistance Program process
Discuss or propose treatment protocols to clinical and/or payer stakeholders.
Lead identification and strategic prioritisation of new business opportunities with non-traditional customer and payers.
Work internally to influence and achieve strong alignment with commercial, medical, and relevant support functions so that opportunities are adequately resourced.
Conduct feasibility studies for existing and new non-traditional payors.
Develop key stakeholder engagement plan and ensure the plan is up to date
Knowledgeable of customer preferences for content and channels to orchestrate an ideal customer experience through relevant content selection
Qualifications:
Indicate qualifications that are job related, consistent with business necessity and necessary for the performance of an essential function of this role including: education/licenses/certifications, relevant experience (where legally permissible), technical and/or other job-related skills.
Sales, medical and/or marketing experience strongly recommended. Experience is market access will be a plus.
Bachelor's degree preferred in Business or Science or a healthcare background (e.g. medicine, pharmacist) with solid knowledge of the industry.
Experience in developing access strategies across multiple therapeutic areas is desirable
ORGANIZATIONAL RELATIONSHIPS
Provide the primary groups or key role(s) that this role will have interaction with as a regular part of the role responsibilities. Include any external interactions as appropriate.
External stakeholders: Payors, HCPs and Hospital committee Hospital formulary, reimbursement, and administration
Internal relevant colleagues: Health solution partners, patient experience partners, Medical, Marketing, Strategic Health Partner, Market access, Health Representative and Health Representative Manager
Key opinion leaders (occasionally)

Other jobs you may like
Account Officer/ Assistant Treasurer , 54000