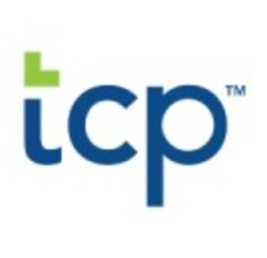 Job Detail
Job ID 13714

Experience

Less Than 1 Year

Gender

MaleFemaleTransgender

Qualifications

Bachelor's Degree
Job Description
TCP is seeking a Human Resources Admin to join their People Operations team based in Lahore, Pakistan. This position will report directly to the Human Resources Manager of People Operations. As an HR Admin, you will play a crucial role in providing administrative support, managing HR systems, serving as the initial point of contact for employees, and more.
We are looking for an individual who is passionate about enabling organizations to achieve their business objectives effectively and creating an attractive workplace environment for top talent in the industry.
Responsibilities for the role of Human Resource Administrative Assistant include:
Providing clerical and administrative support to the HR team.
Organizing and maintaining personnel records, entering new hire data, and updating information as necessary.
Assisting with day-to-day HR operations and tasks.
Liaising with external partners.
Reviewing, revising, and updating company policies.
Preparing HR documents, such as new hire guides and employment contracts.
Assisting other team members, such as recruiters or other HR staff, with activities like onboarding, offboarding, and employee changes.
Coordinating training sessions and seminars.
Collaborating with the payroll department to provide up-to-date employee information, including sick leaves, leaves of absence, overtime, work schedules, and more.
Gathering and analyzing HR data to derive useful metrics, such as attrition rates.
Resolving issues promptly to enhance job satisfaction.
Supporting other assigned functions.
The following qualifications make you a strong fit for this role:
Strong computer literacy, particularly in MS Office Suite.
Ability to handle data with confidentiality.
Proven communication skills, including phone, electronic, and in-person communication.
Strong organizational and time management skills, with the ability to prioritize tasks effectively.
Experience as an HR coordinator or relevant administrative skills are preferred, or recent graduation from a Human Resources program.
Knowledge of human resources processes and best practices is preferred.
Experience with HR databases is preferred.
Benefits:
In-Patient Health insurance.
Competitive salary.
Opportunity to work with talented individuals in a fast-growing company that values its team.
Paid time off (PTO) and sick leaves.
Provident fund and EOBI.
Supportive work/life setup to ensure your success.
Creative and collaborative environment that encourages new ideas, skill growth, and outstanding results.
Opportunity to make a genuine impact on the company's growth.
Engaging work with plenty of challenges and opportunities for personal growth.

Other jobs you may like
4-KM Head Muhammad Wala Road, Northern Bypass, Multan, 59341