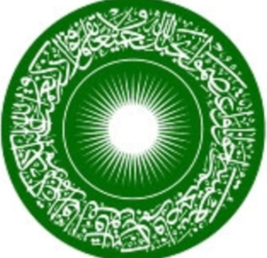 Job Detail
Job ID 20451

Gender

MaleFemaleTransgender

Qualifications

Bachelor's Degree
Job Description
Aga Khan University, established in 1983 as Pakistan's pioneering private international university, is steadfast in its commitment to delivering education, research, and healthcare services that adhere to global standards while remaining pertinent to Pakistan and the broader region. The affiliated Aga Khan University Hospital boasts comprehensive investigative facilities and state-of-the-art clinical services.
Aga Khan University-Institute for Educational Development, Pakistan (AKU-IED), maintains a long-standing collaboration with the Department of Education (DoE) in Gilgit-Baltistan (GB). This partnership aims to enhance children's access to quality education, bolster education governance, and foster community involvement in GB schools. Presently, AKU is collaborating with DoE-GB on the GB Education Fellows (EFs) project, which seeks to address the shortage of teachers in public sector schools in GB.
The AKU-led Consortium, in partnership with institutions such as LUMS, KIU, and Knowledge Platform, invites applications for the role of HR Manager at the Professional Development Centre in Gilgit.
Responsibilities
As an HR Manager reporting to the Project Director, your responsibilities encompass overseeing end-to-end HR functions and processes. This includes strategic HR planning, talent acquisition, employee relations, performance management, training and development, as well as various general Human Resources duties.
In particular, your role involves:
Strategic HR Planning:
Formulating and executing HR strategies aligned with AKU-IED's goals and objectives for the Gilgit-Baltistan region.
Collaborating with senior management to predict future HR requirements and trends.
Talent Acquisition:
Managing the entire recruitment process, from job posting and sourcing to conducting interviews and facilitating the onboarding of new staff.
Ensuring a diverse and qualified pool of candidates while adhering to efficient recruitment timelines.
Employee Relations:
Fostering a positive workplace environment by promoting open communication, resolving conflicts, and addressing employee concerns.
Implementing initiatives to enhance employee satisfaction and engagement.
Performance Management:
Implementing performance appraisal systems in line with AKU standards, offering guidance to managers on performance reviews, feedback, and development plans.
Monitoring employee performance and contributing to talent development endeavors.
Training and Development:
Identifying training needs, designing training programs, and conducting workshops to enhance employee skills and knowledge.
Collaborating with internal and external resources to ensure effective learning opportunities.
Compensation and Benefits:
Administering employee compensation, benefits, and payroll processes in compliance with local laws and AKU policies.
HR Policies and Compliance:
Maintaining HR policies, procedures, and practices in accordance with local labor laws and AKU-IED standards.
Ensuring compliance with regulatory requirements and promoting ethical conduct.
Workforce Analytics:
Collecting, analyzing, and reporting HR metrics to inform decision-making.
Providing insights into workforce trends, turnover, and other pertinent data to enhance organizational effectiveness.
HR Administration:
Confidentially managing HR records, contracts, and documentation.
Staying current with HR best practices and legal developments to ensure continuous improvement.
Requirements
To qualify for this position, you should possess:
A Master's degree in Human Resources Management, Business Administration, or an equivalent field.
A minimum of eight years of proven HR experience, with at least five years in an HR Manager or a similar role, preferably in Gilgit-Baltistan or Northern Pakistan.
Sound knowledge of local labor laws and regulations.
Excellent interpersonal, communication, and leadership skills.
Strong problem-solving and decision-making abilities.
Proficiency in utilizing HR software and the Microsoft Office Suite.
The capability to maintain confidentiality and manage sensitive information.
Demonstrated ability to build relationships and collaborate with diverse teams.
Strong financial skills with the ability to analyze data to facilitate decision-making.
The ability to work with individuals from various disciplines and backgrounds, identifying gaps to plan activities that result in an overall enhancement of HR services.
Apply today to join our team and contribute to the advancement of education and community development in Gilgit-Baltistan!
Other jobs you may like
4-KM Head Muhammad Wala Road, Northern Bypass, Multan, 59341