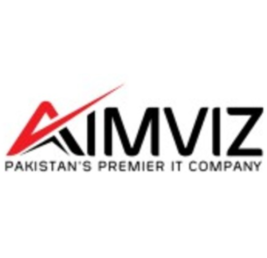 Job Detail
Job ID 12601

Gender

MaleFemaleTransgender

Industry

Information Technology

Qualifications

Bachelor's Degree
Job Description
The IT Support Engineer is responsible for ensuring the smooth functioning of the organization's computer systems and networks. The responsibilities include but not limited to:
Network setup and maintenance: Setting up and maintaining the organization's network infrastructure, including routers, switches, and firewalls.
Client Support: Providing technical support and solutions to web development and other business unit teams who encounter problems by Client Solutions and deployments.
Security: Ensuring the security of the organization's computer systems and networks, including internal and external (Client) servers of windows, Linux, WHM, cPanel, AWS, and the implementation of firewalls and WAF (Web Application Firewall), antivirus software, and intrusion detection systems.
Data backup and recovery: Implementing data backup and recovery systems to ensure that data is not lost in the event of a system failure.
Installation and maintenance of computer hardware and software: Installing, configuring, and maintaining computer hardware and software used by the organization.
User support: Providing technical support to users who encounter problems with the organization's computer systems and networks.
System performance monitoring: Monitoring the performance of the organization's computer systems and network devices, identifying and resolving performance issues.
Requirements
The ideal candidate for this position must have:
Prior experience working in IT Helpdesk and Remedy system is preferable
Ability to work independently and as part of a team, and able to work under pressure to meet tight deadlines.
Strong problem-solving, critical thinking, and research skills.
Technical knowledge of network and switching, TCP/IP Layer2 Trunk, Vlans, Port Channels, Layer3, IPSEC, and OpenVPN.
Switch, D-Switch.
Technical knowledge of domain, Web, Email, and cloud hosting.
A strong understanding of computer systems and networks, as well as excellent problem-solving and communication skills.
Technical knowledge of VOIP, IPPBX, Asterisk soft, and IP Phones.
A helping attitude to train and aware users for problems and solutions.
A quick/self-learner for new technology hardware and software applications and trainings.
Keen to learn Networks and Server infrastructure.
Qualifications & Experience
2 to 3 years of experience in a similar role.
Relevant degree and Technical certifications, B.S, MCITP/MCSE/MCP/CCNA.
Ability to perform duties in shift rotation.
Overall Profile Summary
The IT Support Engineer plays a crucial role in maintaining the organization's computer systems and networks. They must possess strong technical skills, excellent problem-solving abilities, and the ability to work under pressure. The candidate must have relevant certifications, technical knowledge, and experience to be considered for this position.
Job Type: Onsite
Location: Gulshan e iqbal, Karachi.
Shift time: Rotational.
Salary Package: 45-50k.

Other jobs you may like
4-KM Head Muhammad Wala Road, Northern Bypass, Multan, 59341