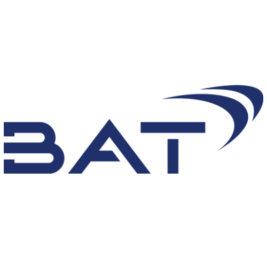 Job Detail
Job ID 18897

Experience

Less Than 1 Year

Gender

MaleFemaleTransgender

Industry

Information Technology

Qualifications

Bachelor's Degree
Job Description
Join our team as an Application Service Manager and Innovative Solution Developer, where you will play a pivotal role in ensuring the stable, secure, and efficient operation of business applications through ITIL-based service management. Additionally, you will provide technical expertise for the development of cutting-edge solutions, including an AI-enabled platform automating marketing artwork and package review processes, as well as a versatile work management platform.
Key Responsibilities:
As a part of our team, your responsibilities will include:
Collaborating with the IDT Service Manager to ensure seamless operations of supported applications through various ITIL processes.
Offering technical solutions for complex issues by consulting with development and project teams, actively participating in cross-functional technical forums.
Partnering with business stakeholders to provide technical recommendations, specifications, and development for new technologies, including systems design, package selection, and modifications.
Defining the scope, objectives, and technical direction for new or enhanced web applications, leading systems analysis, design, development, and implementation efforts. Ensuring designs are scalable, aligned with architectural roadmaps, and prioritizing IT security.
Creating comprehensive systems specifications and relevant technical documentation.
Designing end-to-end system architecture to enable business process automation.
Developing customized business applications on Microsoft PowerApps using various data sources, including SharePoint, SQL Server, and more.
Assisting in project and vendor management to deliver professional services and solutions to the business.
Providing ongoing user support and ensuring user satisfaction.
Required Experience:
Essential:
Experience in identifying IT solutions that optimize business processes through thorough business requirements and solution space analysis.
Background in operational support, service level agreements, and driving continual service improvement.
Development experience in AI/ML OCR solutions using cloud platforms.
Proficiency in software development using React, TypeScript, Python, HTML, and CSS for web applications.
Experience with Azure development, including large-scale service deployment and production use for apps.
Agile team experience, particularly in RESTful web services development.
Deep understanding of design patterns, OO design principles, and technical experience with operating systems, software integration, systems design, and development methods.
Hands-on experience in web-based applications, Power Apps, Power BI, Power Automate, and Teams App development.
Proficiency in problem-solving, analytical skills, and interpersonal communication.
Strong sense of responsibility and ability to work independently.
Technical / Functional / Leadership Skills:
Agile software development experience.
Proficiency in AWS, Azure platforms, APIs, and OCRs.
Skill in React, Angular, Python, TypeScript, and Front End (HTML, CSS, JavaScript).
Knowledge of MySQL (or equivalent databases).
Familiarity with ITIL v3/v4.
ML/AI experience (added advantage).
Beneficial:
Preferred Azure and/or Google Cloud Developer Certification.
Join the BAT Family:
Joining us means being a part of a global community dedicated to creating a better tomorrow. Our commitment to innovation and collaboration is what defines us. Discover the endless possibilities for growth and impact at BAT.
Global Top Employer with over 53,000 employees across 180 markets.
Brands available in more than 200 markets, produced in 44 factories across 42 countries.
Leading Tech Hubs in strategic locations driving innovation.
Recognized for diversity and sustainability efforts.
Embrace collaboration, diversity, and teamwork to achieve our goals.
Other jobs you may like
High-Q Tower office 202, 2nd Floor. Jail Road, Gulberg, Lahore, Punjab, 54000