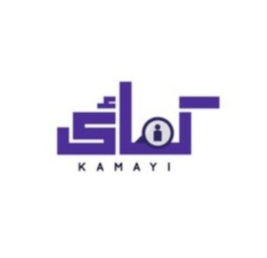 Job Detail
Job ID 20561

Gender

MaleFemaleTransgender

Industry

Information Technology

Qualifications

Bachelor's Degree
Job Description
Roles & Responsibilities:
Supporting Financial Audit Teams: Providing essential support to financial audit teams.
Evaluate Clients' Business Processes and Controls: Conduct a thorough assessment of the client's business processes and control systems to identify any design and execution gaps. Communicating identified issues and recommendations to engagement managers and client leadership.
Testing Internal Controls: Performing design effectiveness walkthroughs and testing the operational effectiveness of clients' internal controls.
Compensating Controls: Collaborating with the client management team to identify compensating controls to address key findings.
Effective Communication: Clearly communicating findings and recommendations to clients, using both written and verbal communication. This includes conveying technical and business information to management through the preparation of management letters and other suitable means. Documenting engagement work papers in accordance with applicable standards.
Project Management: Efficiently managing the successful completion of each engagement, addressing review comments from Managers/Senior Managers, and providing progress reports.
Engagement Meetings: Assisting in kickoff meetings, status updates, and closing meetings with the engagement team and clients. Contributing to internal practice development initiatives.
Computer-Assisted Audit Techniques (CAATs): Utilizing CAATs and assisting engagement teams in obtaining meaningful conclusions from financially significant data.
Prerequisites:
Educational Background: A Bachelor's degree in Accounting and Finance or a Bachelor's degree in Computer Science from a reputable institution. CISA qualification is considered an added advantage.
Professional Qualifications: Either CA or ACCA part/qualified.
Proficiency in Microsoft Office: Advanced skills in Microsoft Office applications such as Excel, Word, and PowerPoint, with the ability to analyze large volumes of data.
Communication Skills: Exceptional English communication skills, both verbal and written.
ERP Experience: Preferred experience with Oracle, Microsoft Dynamics, and SAP.
Desirable Experience: Candidates with experience at Big-4 audit firms or in the Middle East will be given preference.
By optimizing this job description for SEO, it becomes more search-engine friendly and easier to discover online by potential candidates.
Other jobs you may like
4-KM Head Muhammad Wala Road, Northern Bypass, Multan, 59341