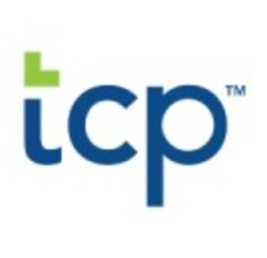 Job Detail
Job ID 14946

Gender

MaleFemaleTransgender

Qualifications

Bachelor's Degree
Job Description
We are currently seeking an IT Help Desk Support Specialist who will be responsible for troubleshooting and providing technical support for various desktop applications, hardware, mobile phones, network connectivity, printers, and audio/video equipment. As an IT Help Desk Support Specialist, you will also be involved in managing equipment provisioning, maintaining user accounts, and creating technical documentation.
Responsibilities:
Troubleshoot Windows, Office, and various desktop applications.
Provide support for mobile phones (iPhone, Android).
Manage equipment provisioning, tracking, de-provisioning, and usage reporting.
Handle hardware support for desktops, laptops, and tablets.
Assist with virtual meeting applications and equipment.
Provide phone, remote, and onsite technical support for applications, computers, printers, and phones.
Troubleshoot network connectivity issues.
Support printers, copiers, scanners, projectors, and audio/video equipment.
Utilize spare equipment inventory for quick user turnaround.
Provide basic training and guidance on Windows and Office functions.
Create and maintain technical and user documentation.
Requirements:
Minimum of 1 year of professional experience on an IT help desk team.
Ability to work under pressure and meet deadlines.
Experience with Microsoft 365, including Exchange Online, OneDrive, SharePoint, and Teams.
Strong technical writing skills and ability to train technicians and users.
High school diploma or equivalent. Bachelor's degree in information systems or related field preferred.
Excellent project management and prioritization skills.
Knowledge of network connectivity, end-user desktop support, Windows 10/11, Microsoft Windows Server, MacBooks, and Microsoft Active Directory.
Familiarity with Dell PowerEdge server hardware, Windows-based network services (DNS and DHCP), and VOIP systems.
Experience with Microsoft System Center Operations Manager and automation/scripting (Microsoft PowerShell) is a plus.
Familiarity with Microsoft Azure (virtual machine and network resources) and Microsoft Azure Active Directory.
Excellent verbal communication skills and ability to assist and train technical personnel.
Knowledge of LAN/WAN technologies, TCP/IP, and network troubleshooting.
A+ certification is a plus.
Physical Requirements:
Ability to lift up to 15 pounds.
Prolonged periods of sitting at a desk and working on a computer.
Benefits:
Paid time off and sick leaves.
In-patient health insurance coverage.
Competitive salary.
Opportunity to make a genuine impact on the company's growth.
Provident fund and EOBI.
Supportive work-life setup for success.
Creative, collaborative, and supportive work environment.
Challenging work and opportunities for personal growth.
The opportunity to work with talented individuals in a fast-growing company that values its team.

Other jobs you may like
High-Q Tower office 202, 2nd Floor. Jail Road, Gulberg, Lahore, Punjab, 54000