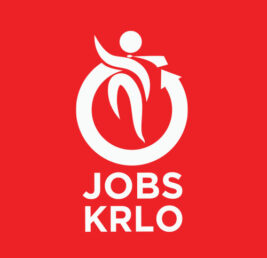 Job Detail
Job ID 19151

Gender

MaleFemaleTransgender

Industry

Information Technology

Qualifications

Bachelor's Degree
Job Description
Do you possess an unwavering passion for crafting persuasive proposals? Look no further! Join our team as an Entry-Level Proposal Writer, where you'll play a pivotal role in designing compelling proposals that captivate potential clients.
Work Requirements:
Maintain consistent access to a reliable internet connection, laptop, and phone line for effective workflow.
Operate within US Eastern Time zone hours, spanning from 06:00 PM PST to 03:00 AM PST (07:00 PM PST to 04:00 AM PST during Daylight Savings).
Key Responsibilities:
Identify and define proposal concepts, dissecting opportunities and requirements.
Analyze Requests for Proposal (RFPs), engaging in strategy meetings, and crafting RFP synopses.
Establish proposal priorities and target dates, ensuring efficient data gathering, writing, and review processes.
Collaborate with contributors, coordinating requirements, and maintaining proposal tracking.
Assemble comprehensive proposals, detailing project nature, objectives, methods, budget, and more.
Prepare presentations, evaluate text and graphics, and maintain proposal-writing standards.
Seek approvals and review proposals with key stakeholders and project managers.
Enhance proposal-writing processes through continuous evaluation and refinement.
Skills and Knowledge:
Exhibit proficiency in editing and proofreading to produce error-free documents.
Demonstrate a tech-savvy nature, swiftly grasping and conveying technical concepts.
Display adept problem-solving abilities, coupled with patience and persistence.
Showcase exceptional communication skills, seamlessly coordinating with stakeholders.
Construct logically organized documents, utilizing proper layouts and indentation.
Highlight high-value information strategically, ensuring scannable and easily searchable content.
Employ tools like MS Office for proficient technical writing.
Exhibit analytical prowess, strong proposal writing skills, and effective communication abilities.
Minimum Qualifications:
Strong communication and interpersonal skills
Bachelor's degree (16 years of education)
Analytical aptitude
Proficient proposal writing skills
Why Choose Us:
Join a dynamic team committed to producing captivating proposals
Amplify your skills and knowledge in a collaborative environment
Gain practical experience in a real-world setting
Embrace opportunities for growth and professional development
Apply Now:
If you're a meticulous wordsmith and aspiring proposal writer, seize this chance to make your mark at our organization!
Other jobs you may like
4-KM Head Muhammad Wala Road, Northern Bypass, Multan, 59341