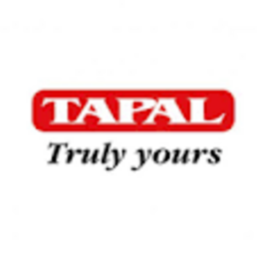 Job Detail
Job ID 4692

Gender

MaleFemaleTransgender

Qualifications

Bachelor's Degree
Job Description
Achieve annual primary / secondary AOP of assign Local Modern Trade by brand and by SKU's.
Distributor handling and motivate Sales Consultants for achieving the month wise primary & secondary targets.
Build Strong and mutually beneficial relationship with key customers / distributor partners.
Strong liaison with local modern trade to ensure best in class implementation of customer related activities at assigned accounts.
Ensure optimum stock level at key accounts especially on Tapal paid spaces and timely order generation to avoid out of stock position.
Ensure proper verification of claims /Trade offer spending & develop efficient route planning / service frequency to assigned LMT's.
Prompt and timely manage daily / weekly / monthly reports assigned by KAM and efficient on reporting competitor's activities & feedback.
To maintain & record sales data account wise / SKU wise and ensure accurate & timely sales forecasting of respective LMT's.
Ensure proper merchandizing of stocks on all assigned LMT's.
On ground market visits to monitor general market activities and ensure proper implementation of companies policies and to render support to sales team as and when required.
Ensure availability of DD T.BAG and SOG (All Variants) and submit monthly numeric & weighted report.
Regular on job training of Pre-Sellers/Merchandisers/Delivery Men.
Meeting with sales consultants & merchandisers to discuss new tasks, verify market visit reports, previous day activities, discuss issues and their solutions.
Required Skills:
Analytical Skills & Planning
Business Communication
Stakeholder Management
Driven to Execute
Minimum Qualification & Experience:
Bachelor's Degree
2-4 years of experience in relevant industry & with management Key Accounts

Other jobs you may like
Karachi, Sindh, Pakistan, 75700