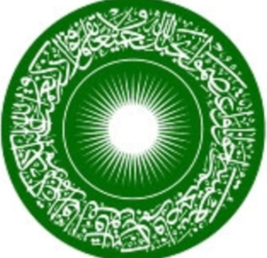 Job Detail
Job ID 13416

Gender

MaleFemaleTransgender

Qualifications

Bachelor's Degree
Job Description
The Institute for Global Health and Development (IGHD) at Aga Khan University is dedicated to addressing global health and environmental challenges by providing a platform for collaborative research and partnerships between AKU, University of Central Asia and the wider Aga Khan Development Network (AKDN). The IGHD works across four thematic areas: Sustainable Development Goals, Gender Equity and Empowerment, Climate Change, Urban Development, and Health, and Agriculture, Food Security, and Nutrition.
Job Role / Responsibilities: The position involves data management for a research project, including data plan creation, data collection software management, sample size estimation, preparation of summary statistical reports, and internal and external data presentation.
Responsibilities include:
Developing new computer programs for assigned projects, debugging, and creating records and output
Writing programs to select, retrieve, manipulate, edit, and analyze data
Reviewing project protocols and data collection tools to ensure the collected data meet scientific and statistical requirements
Supporting data presentation for the publication of research studies results
Developing new programs and reviewing programs to ensure production of a quality program
Liaising with project supervisors, principal investigators, and departmental heads to understand data management requirements
Ensuring data integrity and supervising data quality assurance
Assisting data management staff in designing study databases, reviewing study database structures, and data management project conventions
Providing support in statistical workshops and seminars.
Eligibility Criteria / Requirements:
Candidates must have:
At least five years of relevant experience in research/MIS
Willingness to travel nationally and internationally on a regular basis
Knowledge of databases, programming, and collecting data management requirements and estimating the efforts involved
Ability to test products in controlled, real situations before going live and maintain systems once they are up and running
At least a Master's degree in Computer Sciences, Epidemiology & Biostatistics, Statistics, or equivalent
Proficiency in spreadsheets and PowerPoint presentations
Good interpersonal skills, particularly people management and communication skills

Other jobs you may like
Bahawalpur, Punjab, Pakistan, 63100