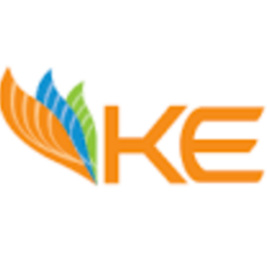 Job Detail
Job ID 12692

Gender

MaleFemaleTransgender

Qualifications

Bachelor's Degree
Job Description
We are seeking a qualified professional to join our team as an IT Business Partner. The successful candidate will be responsible for establishing effective relationships with other business functions to position IT as a proactive and valuable business partner, ensuring optimal business-IT alignment. Additionally, you will serve as the point of contact for relevant IT services to our company's business teams.
Responsibilities:
Identify technology-enabled business transformation opportunities and ensure their integration into IT's strategy and roadmaps.
• Develop and implement the company's IT strategy, ensuring alignment with business priorities and growth ambitions.
• Ensure that project management methodology and best practices are applied by all Business-IT project participants.
• Responsible for the success of all Business-IT projects, ensuring that technology solutions are delivered on scope, cost, and time and that the expected business benefits are accrued in accordance with the business plan.
• Negotiate appropriate service level agreements and management metrics with business leaders.
• Effectively monitor the development of several projects simultaneously and perform accurate and timely activity tracking and reporting on all projects.
• Develop a customer-focused service attitude in IT staff to enhance both internal and external customer service through responsive and innovative technology.
• Communicate effectively on all IT matters to the user community and leadership.
• Hands-on experience with a world-class ERP, such as SAP or Oracle.
• Programming experience, particularly with Dot Net, will be a plus.
• Proficiency with MS Office, especially MS Excel, PowerPoint, and MS Project.
Requirements:
4+ years of project management experience.
• 6+ years of experience on a similar position.
• Master's degree in Computer Science or Business with Technology courses.
• Exceptional interpersonal skills and the ability to grasp new concepts quickly.
• Professional of unquestionable integrity, credibility, and character.
If you are a qualified professional seeking an exciting opportunity to contribute to the success and growth of our company, we invite you to apply for this role.

Other jobs you may like
Plaza no.144, Sector-CCA, Phase-5, DHA Lahore, Pakistan, 54000