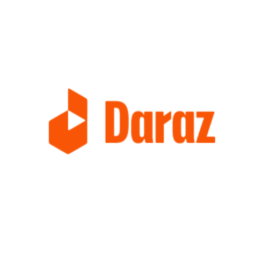 Job Detail
Job ID 12594

Gender

MaleFemaleTransgender

Industry

Information Technology

Qualifications

Bachelor's Degree
Job Description
Responsibilities:
• Develop and maintain a culture of continuous improvement and quality management in all logistics facilities in Pakistan.
• Ensure process and quality compliance by planning and conducting audits in all logistics facilities in the assigned region.
• Communicate effectively with relevant stakeholders at both local and global levels to streamline the execution of assigned tasks.
• Ensure Operations Excellence systems, tools, and techniques are applied consistently across the plant.
• Drive digitization in operations by implementing digital solutions to eliminate manual and redundant activities in day-to-day operations and processes.
• Improve existing operational processes by conducting gap analyses and creating intelligent improvement plans using continuous improvement tools and techniques like Kaizen and lean management.
• Incorporate and analyze customer and seller feedback to improve operational processes while simultaneously creating joint action plans with functional teams to enhance customer/seller experiences.
• Achieve operational efficiencies and productivity gains by initiating, implementing, and executing continuous improvement projects.
• Define and implement a robust assessment plan to bring all functions in the logistics facilities to the required Operations Excellence maturity levels.
• Create performance monitoring dashboards to provide Ops teams with the right visibility on relevant KPIs.
• Create training and development plans for both management and non-management staff on operations excellence and best quality practices to ensure logistics teams adopt and sustain the right mindsets and behaviors.
• Deploy quality management tools/techniques within logistics operations (Lean, Six Sigma, Kaizen, VSM).
• Conduct root cause analyses of problems and suggest solutions and actions for Ops teams to avoid future recurrences.
• Create structured documentation and PMOs to track the progress of continuous improvement initiatives.
• Implement Operations Excellence key programs and program management offices. • Manage Ops Ex team leads and associates and assign tasks.
• Perform SOP gap analyses and suggest areas of improvement.
• Reduce the cost per order ratio of logistics.
• Identify and highlight key "process to improve" areas for internal and external stakeholders and develop a well-structured progress tracker for monitoring and control.
Qualifications and Experience:
• Building and Mobilizing Organizational Talent.
• Bachelor's/Master's degree in Supply Chain Management or a related field from a top-tier university.
• Proficiency in MS Office.
• Expertise in implementing quality management tools, 5S, Six Sigma, Lean Management, VSM.
• At least 3-5 years of related work experience is mandatory.
• Accreditation in LEAN and/or Six Sigma (Green/Black Belt); implementation experience required.
• Excellent stakeholder management skills, along with effective communication skills.
• Technically savvy with good working knowledge of computer applications and information systems.
• Customer-centric approach.
• Functional knowledge of the logistics industry (E-commerce preferred).

Other jobs you may like
G4XF+V2WPlaza 40Civic Center Bahria Town Civic Center Bahria TownIslamabad, 45600