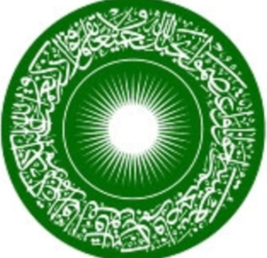 Job Detail
Job ID 18126

Gender

MaleFemaleTransgender

Qualifications

Bachelor's Degree
Job Description
Join our dynamic team at the Division of Women & Child Health as a Research Grants Manager! We are a leading program with a strong focus on research for the betterment of women and child health. With over fifteen community-based field sites across Pakistan, including four in Karachi, we have garnered acclaim both nationally and internationally.
Responsibilities:
As the Research Grants Manager, you will play a vital role in ensuring the smooth running of research grants and projects. Your key responsibilities include:
Strategically planning human resources, financial resources, and capital to support research grants effectively.
Developing innovative and sustainable strategies to enhance the efficiency of existing research and grants administration.
Leading the acquisition of grants for the Department of Paediatrics and Child Health, including collaboration with granting agencies, ensuring regulatory compliance, and managing narrative and financial reports.
Managing legal formalities related to granting agencies and sub-contractors.
Assisting researchers in developing research proposals and finalizing procedural formalities.
Overseeing the research administration of various extramural and intramural research grants.
Managing financial aspects of all research projects, including supervision of the Finance team and adherence to university policies and procedures.
Identifying and establishing outreach sites for community-based research projects in collaboration with AKU's support departments.
Supervising and developing administrative teams in the Outreach and Research Department and the Department of Obstetrics and Gynaecology.
Monitoring and evaluating operating procedures to improve administrative functions within the Division.
Implementing a user-friendly Grant Regulatory System to facilitate faculty and investigators.
Ensuring compliance with international audit standards and financial regulations.
Conducting financial and administrative audits at field sites and project monitoring visits to ensure timely project completion.
Requirements:
To excel in this role, you should possess:
A Master's in Business Administration (additional qualifications preferred) from a reputable university, with international certification as an added advantage.
6-8 years of experience in Business Management and/or Research and Grants Management, either in Pakistan or abroad.
Strong organizational skills and a track record of capacity building and multi-tasking.
Effective time management and prioritization skills with a customer-centric focus.
A collaborative and leadership-oriented approach, with excellent communication and interpersonal skills.
Resilience and the ability to work under pressure and meet deadlines.
Willingness to travel and work in communities, rural field sites, and internationally.
Proficiency in computing and report writing.
Join us in our mission to improve women and child health through research and innovation. Apply now and be a part of our dynamic team!
Other jobs you may like
4-KM Head Muhammad Wala Road, Northern Bypass, Multan, 59341