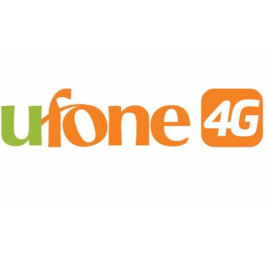 Job Detail
Job ID 20398

Gender

MaleFemaleTransgender

Industry

Telecommunications

Qualifications

Bachelor's Degree
Job Description
Join the PTCL Group, a Leading Tech powerhouse in Pakistan, renowned for its unmatched nationwide services. Our unwavering commitment to technological innovation has set us apart in the service industry, making us a pioneer in high-end solutions. PTCL Group takes pride in offering Pakistan's most comprehensive Integrated Information Communication & Technology (ICT) and Cellular Network services.
We uphold the values of Diversity & Inclusion, Culture Transformation & Change Management, and Equal Employment Opportunity. Our culture fosters growth, development, and dynamic learning opportunities, empowering our team to evolve as seasoned professionals. Our corporate principles are ingrained in our daily operations, cultivating a harmonious team spirit and a relentless pursuit of leadership and excellence.
Responsibility:
As a key member of our team, you will:
Oversee PTCL Store account reconciliation and safeguard the Company's fixed assets.
Review and communicate financial reporting related to fixed asset management.
Manage the lifecycle of fixed assets and establish robust internal controls.
Handle vendor management for the Company's primary network vendor.
Ensure compliance with capital expenditure budget limits and approvals.
Collaborate with Internal and External auditors for audits and reviews.
Your Contributions:
In this role, your responsibilities will include:
Conducting item reconciliations based on usage and location, and making necessary adjustments.
Financial evaluation of PAC/NAC memos and leading the preparation of financial memos.
Overseeing project reconciliations at closure and implementing policies and procedures for effective FAR management.
Providing training and development for new and existing operations staff.
Designing training materials and corporate event delivery standards.
Offering leadership, mentorship, and guidance to your team.
Maintaining risk assessments and enforcing safety standards.
Qualifications and Competencies:
To thrive in this role, you should possess:
Qualification:
A degree from an HEC-recognized university, preferably in MBA-Finance.
Competencies:
Basic understanding of Contracts and LCs.
Strong knowledge of BOQs composition and LEQs.
Familiarity with IFRS and IAS standards related to fixed assets management.
Understanding of into terms and their cost implications.
Knowledge of the disposal process.
Proficiency in financial instruments and booking processes.
Familiarity with process optimization techniques like Lean, Six Sigma, TQM, TPS, etc.
Understanding of software integration, handshake, and data management techniques.
Basic knowledge of big data management tools such as Oracle, MySQL, and Matlab.
Join us at PTCL Group, where innovation and diversity flourish, and be part of a team that's shaping the future of technology in Pakistan. Your talents and expertise will be instrumental in our ongoing success. Apply today and embark on a journey of professional growth and fulfillment.
Other jobs you may like
4-KM Head Muhammad Wala Road, Northern Bypass, Multan, 59341