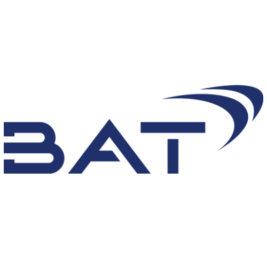 Job Detail
Job ID 14223

Gender

MaleFemaleTransgender

Industry

Information Technology

Qualifications

Bachelor's Degree
Job Description
Contribute to the process of market and consumer insight generation in Japan while supporting the management of information platforms and consumer offtake reporting to facilitate marketing strategy formulation and commercial decision making.
Key success factors include:
The most important metrics by which successful performance will be evaluated are:
Quality of input for the commercial drumbeat with the AMPEA North LT
Comprehensive understanding of the market and consumer landscape in Japan
Timely and accurate reporting of information and performance indicators
Responsibilities:
You will be accountable for the following:
Prepare, analyze, and report key company performance indicators accurately and in a timely manner.
Assist the line manager in building marketing insights and information platforms to facilitate marketing strategy formulation and commercial decision making.
Gather and evaluate market information, generate consumer insights on market trends and business opportunities.
Demonstrate leadership when engaging with key stakeholders, exhibiting behaviors and attitudes that align with the ETHOS, fostering a positive working culture and a growth mindset.
Ensure that all relevant marketing information is up to date and readily available to meet company business needs and reporting requirements.
Cultivate working relationships within the insights & foresights team and cross-functionally to ensure effective capture and analysis of information.
Continuously strive to improve and identify/propose opportunities for process enhancements to optimize the generation of market and consumer insights.
Essential Experience, Skills, and Knowledge:
Strong attention to detail, accuracy, and proven analytical capability.
Mental agility, inquisitiveness, data-driven mindset, and result orientation.
Growth mindset with the ability to learn quickly.
Minimum of 2-3 years of work experience in a consumer/commercial marketing environment.
Proficiency in Microsoft Office suite, particularly Excel and PowerPoint.
Effective communication skills, high integrity, and honesty.
Competent speaking and writing skills in English.
Advantageous:
Japanese language proficiency.
Basic project management skills.

Other jobs you may like
Account Officer/ Assistant Treasurer , 54000