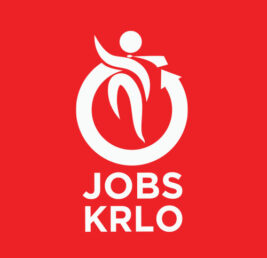 Job Detail
Job ID 15153

Gender

MaleFemaleTransgender

Industry

Information Technology

Qualifications

Bachelor's Degree
Job Description
We are seeking a skilled and passionate NodeJS Developer with knowledge of Blockchain to join our team. As an intern, you will have the opportunity to work on exciting international projects and gain hands-on experience in the development of MERN stack applications. This is a full-time internship with a duration of 3 months, and there is potential for a job offer based on performance.
Responsibilities:
Utilize your in-depth knowledge of NodeJS to develop and deploy MERN stack applications.
Monitor and maintain the performance of deployed applications.
Build and manage databases using MongoDB, MySQL, and NoSQL.
Collaborate with the development team on Git and Bitbucket for version control.
Implement front-end technologies, UI frameworks such as React or Vue, and proficiently work with HTML5, CSS/CSS3, jQuery, and JavaScript.
Document the development process, architecture, and standard components.
Demonstrate excellent communication and problem-solving skills.
Qualifications:
Strong proficiency in NodeJS and Blockchain knowledge is a plus.
Experience with deployment and monitoring of MERN stack applications.
Proficiency in database development using MongoDB, MySQL, and NoSQL.
Familiarity with Git and Bitbucket for version control.
Good understanding of front-end technologies including React or Vue, HTML5, CSS/CSS3, jQuery, and JavaScript.
Excellent communication and problem-solving skills.
Benefits:
Opportunity to work on exciting international projects.
Regular performance evaluations conducted twice a year.
Games, entertainment, and team lunches and dinners.
Performance-based bonuses.
Short and long-term adventure trips.
Job Type: Full-time internship
Stipend: Rs20,000.00 per month
Duration: 3 months
company name: Hisoft
Join our team and embark on an enriching internship experience. Apply now!
Important Note: Before apply make sure your profile must be complete as candidate.

Other jobs you may like
High-Q Tower office 202, 2nd Floor. Jail Road, Gulberg, Lahore, Punjab, 54000