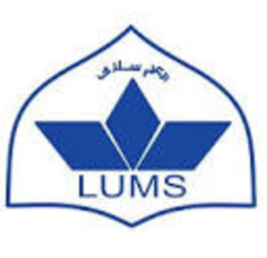 Job Detail
Job ID 13528

Gender

MaleFemaleTransgender

Qualifications

Bachelor's Degree
Job Description
We are seeking a talented individual to join our team as a Visual Content Creator and Photographer. The role involves creating video content, capturing photographs, and designing marketing collateral for social media platforms and various marketing materials. The ideal candidate will have experience in graphic design and possess technical expertise in cameras and related equipment.
Key Responsibilities:
Produce engaging video content for social media platforms, including short and long-form videos, interviews, testimonials, etc.
Maintain a comprehensive database of all photographs and videos related to the center.
Design visual content for marketing collateral, such as social media posts, brochures, flyers, with a strong preference for graphic design skills.
Set up and arrange equipment, including cameras, tripods, lighting, monitors, cables, etc., as needed for photo and video shoots.
Plan, prepare, and rehearse scenes or shots, ensuring creative framing and capturing of the action.
Take photographs, record videos, and edit footage of all events and activities organized by the Centre for Continuing Education Studies (CES).
Capture both posed and candid shots, including promotional pictures.
Utilize screens and filters in cameras to achieve desired visual effects.
Stay up-to-date with the latest filming methods and equipment.
Required Knowledge and Skills:
Solid theoretical, practical, and technical knowledge of cameras and related equipment.
Proficiency in graphic design, with a strong grasp of software such as Adobe Photoshop.
Flexibility, creativity, and patience in executing visual content creation.
Keen attention to detail and precision in photography and videography.
Proficiency in video editing software, such as Adobe Premiere.
Understanding of the impact of color, lighting angles, and perspective depth on visual content.
Strong planning skills to effectively organize photo and video shoots.
Desired Behaviors:
Strong work ethic and commitment to delivering high-quality visual content.
Ability to multitask and manage stress in a fast-paced environment.
Energetic and result-oriented approach to work.
Strong emotional intelligence (EQ) to collaborate effectively with team members.
Minimum Qualifications:
At least 1 year of experience in a similar role, preferably within a media organization.
Bachelor's degree in media production, media studies, performing arts, photography, film, or television.

Other jobs you may like
Karachi, Sindh, Pakistan, 75700