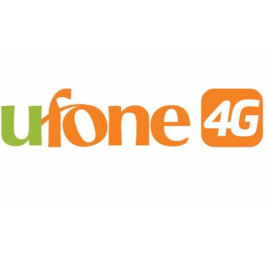 Job Detail
Job ID 18354

Gender

MaleFemaleTransgender

Industry

Telecommunications

Qualifications

Bachelor's Degree
Job Description
PTCL Group is a trailblazing technology powerhouse in Pakistan, committed to delivering unparalleled services nationwide. Our mission to revolutionize the tech industry through innovative solutions sets us apart across all levels of service provision. Renowned for our vast Integrated Information Communication & Technology (ICT) and Cellular Network services, PTCL Group is a true leader in Pakistan's tech landscape.
At PTCL Group, we are dedicated to upholding principles of equality, Diversity & Inclusion, Culture Transformation & Change Management, and Equal Employment Opportunity. Our culture fosters growth, development, and dynamic learning opportunities, empowering our team to expand their horizons and evolve into accomplished professionals. Our core corporate values are ingrained in our daily operations, creating a cohesive team environment and driving the highest standards of leadership and management.
In this Role, You Will:
As part of our team, you will manage coordination with LEAs, local authorities, railways, and cantonment boards. Your goal will be to provide comprehensive support to stakeholders and ensure the seamless operation of our network.
Express Your Talent:
Support regional Logistics, Security, SA & Legal teams to resolve issues through exhaustive efforts. Secure NOC/Land for BTS Tower Installation and oversee post-launch operations of authority BTS sites. Resolve access issues for BTS Sites in Army Controlled areas. Handle payment processing and documentation for BTS Sites. Coordinate access permissions for various rollout projects and liaise with internal departments and external Authorities/Government Entities. Support Law Enforcement Agencies (CTD, ANF, FIA, NAB, etc.) for smooth data provisioning. Coordinate joint inspections/surveys with Armed Forces and PTA. Liaise with OMOs and Industry stakeholders to safeguard interests and benefits. Represent Ufone in Special Courts and manage legal correspondence with various agencies. Maintain records and correspondence between PTML and Government authorities. Ensure smooth operations in the absence of the Regional HoD.
Qualifications:
Hold a Bachelor's/Master's degree in a relevant field.
Experience:
Possess 3-5 years of experience in a relevant field.
Join us and be a part of the forefront of technological advancement in Pakistan.
Please note that only shortlisted candidates will be contacted.
Other jobs you may like
4-KM Head Muhammad Wala Road, Northern Bypass, Multan, 59341