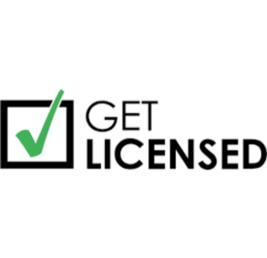 Job Detail
Job ID 14195

Gender

MaleFemaleTransgender

Qualifications

Bachelor's Degree
Job Description
Our vision at Get Licensed is to create a safer world, and our mission is to enhance the safety and efficiency of the Security Industry through technology. As our business continues to grow rapidly, with a revenue increase of over 70% in the past year, we are looking for a highly organized and proactive Personal Assistant (PA) to provide comprehensive support to the CEO and Founder of Get Licensed.
This role requires an individual who can efficiently manage various administrative tasks, ensure smooth operations, and assist in maximizing time efficiency.
Responsibilities:
Meeting Organization: Schedule and organize internal and external meetings, including booking meeting rooms, arranging conference calls, and preparing necessary documents.
Reservation Management: Make restaurant reservations, considering preferences and dietary requirements, for both business and personal occasions.
Travel Coordination: Coordinate and book travel arrangements, such as flights, accommodation, and ground transportation, ensuring timely and efficient itineraries.
Administrative Support: Perform various administrative tasks, including calendar management, correspondence handling, report preparation, and maintaining accurate records.
Payment Processing: Manage bill payments, ensuring prompt and accurate processing.
Confidentiality and Discretion: Handle sensitive information with the utmost confidentiality and discretion, maintaining a high level of professionalism and integrity.
Time Management: Effectively prioritize tasks, meet deadlines, and optimize schedules.
Required Skills & Experience:
Fluent in written and spoken English.
Proficient in the entire MS Office suite and calendar management applications.
Strong organizational and time management skills.
Familiarity with office gadgets and applications, such as e-calendars and copy machines.
Excellent verbal and written communication skills.
2+ years of experience as an Executive Assistant, Personal Assistant, or similar role, preferably in a fast-paced environment.
Ability to maintain discretion and confidentiality.
Salary & Benefits: We offer a market competitive salary, health benefits (OPD+IPD), annual leave, and opportunities for learning and development.

Other jobs you may like
G4XF+V2WPlaza 40Civic Center Bahria Town Civic Center Bahria TownIslamabad, 45600