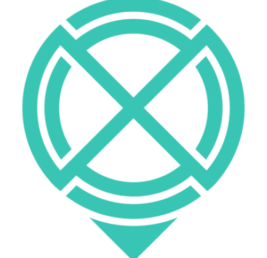 Job Detail
Job ID 3226

Gender

MaleFemaleTransgender

Industry

Information Technology

Qualifications

Bachelor's Degree
Job Description
Crossover is the world's #1 source of full-time remote jobs. Our clients offer top-tier pay for top-tier talent. We're recruiting this role for our client, Trilogy. Have you got what it takes?
Are you the best software architect in your company? Can you identify patterns in complex systems and see ways to make them 10x simpler? Do you enjoy designing software that maximizes the use of existing code? Do you wish you could expand your technical career without requiring more time on HR or project management? If so, you'll love our approach of driving the direction of products starting with the core technology.
In this role, you will join a passionate and experienced team responsible for all of the important technical decisions on every product in our extensive portfolio of enterprise software solutions. You'll spend your time making strategic technical design decisions, such as:
What are the core data structures used by the app? Why were they chosen? How are they mapped or applied to the domain of the problem? What were the trade-offs or alternatives?
What is the rationale behind critical technical dependencies or limitations this product has? Are there new and creative ways to overcome them?
Can the product be broken down logically into smaller, more manageable components?
What You Will Be Doing:
Each week you will have a different design problem to work on and a technical spec to create products with distinct tech stacks and business domains.
You will uncover the "high-order bit" decisions by interviewing other technical leads, analyzing the data structures and code/design documents.
You will make important design decisions that specify how to rearchitect products in a cloud-first way on systems such as AWS and GCP.
What You Won't Be Doing:
You will not be making any decisions based primarily on saving money. This is a strategic technical design position that provides clear leadership for our engineering organization to execute on.
You will not participate in daily scrum meetings, making low-level decisions, performing code reviews, or debugging.
You will not be talking to customers or developing a backlog of Wishlist features.
Basic Requirements:
Principal Architect key responsibilities:
At least 4 years of experience making important architecture and design decisions on software projects, such as the application of architecture design patterns or significant open-source technologies
Experience making technical design decisions involving the use of cloud computing services
Experience making technical design decisions for a complex software product
Ability to simplify complex ideas and communicate them with clear, logical thinking
Nice-to-have Requirements:
A university degree that includes the study of data structures and algorithms, or equivalent experience
About Trilogy:
Hundreds of software businesses run on the Trilogy Business Platform. For three decades, Trilogy has been known for 3 things: Relentlessly seeking top talent, innovating new technology, and incubating new businesses. Our technological innovation is spearheaded by a passion for simple customer-facing designs. Our incubation of new businesses ranges from entirely new moon-shot ideas to rearchitecting existing projects for today's modern cloud-based stack. Trilogy is a place where you can be surrounded with great people, be proud of doing great work, and grow your career by leaps and bounds.
There is so much to cover for this exciting role, and space here is limited. Hit the Apply button if you found this interesting and want to learn more. We look forward to meeting you!
Working with Crossover:
This is a full-time (40 hours per week), long-term position. The position is immediately available and requires entering into an independent contractor agreement with Crossover. The compensation level for this role is $100 USD/hour, which equates to $200,000 USD/year assuming 40 hours per week and 50 weeks per year. The payment period is weekly. Consult www.crossover.com/help-and-faqs for more details on this topic.
What to expect next:
You will receive an email with a link to start your self-paced, online job application.
Our hiring platform will guide you through a series of online "screening" assessments to check for basic job fit, job-related skills, and finally a few real-world job-specific assignments.
Important! If you do not receive an email from us:
First, emails may take up to 15 minutes to send, refresh and check again.
Second, check your spam and junk folders for an email from Crossover.com, mark as "Not Spam" since you will receive other emails as well.
Third, we will send to whatever email account you indicated on the Apply form – by default, that is the email address you use as your LinkedIn username and it might be different than the one you have already checked.

Other jobs you may like
Islamabad, Islamabad Capital Territory, Pakistan, 45600