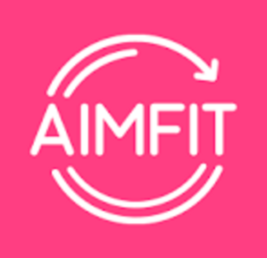 Job Detail
Job ID 12797

Gender

MaleTransgenderFemale

Qualifications

Bachelor's Degree
Job Description
We are looking for a product designer who specializes in UI/UX and website design to join our team. Your role as a product designer involves designing innovative fitness solutions that meet our clients' needs and help them achieve their fitness goals. You will work closely with cross-functional teams, including engineering, product, and marketing, to create user-centered designs that are visually appealing, easy to use, and provide a seamless user experience.
Job Responsibilities:
• Conduct user research to gain insights into user needs and behaviors (UAT)
• Collaborate with stakeholders to ensure consistency across products and platforms • Develop wireframes, prototypes, and visual designs that effectively communicate design concepts and solutions for both mobile and web platforms
• Conduct usability testing and other user research activities to validate designs and ensure user engagement on both mobile and web platforms
• Work with cross-functional teams to design and develop fitness features that help our clients achieve their goals and help us achieve a product market fit. • Collaborate with engineers to ensure the design is technically feasible and properly implemented • Continuously iterate on designs based on feedback and testing to ensure a seamless user experience
• Stay up-to-date with the latest design trends, tools, and technologies related to mobile app and web design in the health and fitness industry
• Design and develop website pages, ensuring they are optimized for usability and accessibility.
•Create and maintain design systems and guidelines that align with health and fitness industry standards for both mobile and web platforms
• Develop user flows, user journeys, and personas
• Ensure first-hand user experience validation and a structured Design QA to help ship the best version of the app
• Test designs across different devices and platforms to ensure they are consistent, responsive, and work correctly on different screen sizes and operating systems.
Job Qualifications:
• 3+ years of experience in product design, with a strong portfolio demonstrating your design skills and process
• Expertise in UI/UX design principles and best practices
• Bachelor's or Master's degree in product design, graphic design, or a related field
• Familiarity with user research methodologies and usability testing
• Proficiency in design and prototyping tools such as Sketch, Figma, and Adobe Creative Suite
• Strong problem-solving skills and ability to think creatively
• Excellent communication and collaboration skills
• Experience designing and developing websites, including a strong understanding of HTML, CSS, and responsive design
Preferred Qualifications:
• Familiarity with SEO best practices and principles
• Experience with no code tools such as WebFlow
• Knowledge of health and fitness app development and design trends
• Familiarity with web development technologies such as JavaScript, jQuery, and React
Benefits:
• Health Insurance and Stock options plan in an early-stage company
• Relocation expenses covered
Learning & Development opportunities
• Industry competitive salary
• AimFit Programs – free access to all our products
At AimFit, we are a dynamic team dedicated to growth. Our goal is to revolutionize the health and wellness space for millions of women around the world. Our product and business model give us a unique strategic advantage and opportunity to quickly expand all across MENAP, South-East Asia, and beyond. If you are interested in contributing to the process of product-market fit and scaling a business, we would love to hear from you!

Other jobs you may like
Pearl One, 94-B/I, MM Alam Road, Gulberg III, Lahore, Pakistan., 54760