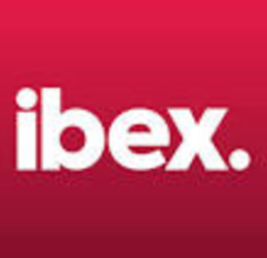 Job Detail
Job ID 12839

Gender

MaleFemaleTransgender

Qualifications

Bachelor's Degree
Job Description
Ibex is seeking a Product Owner to join their team and manage the product planning and execution throughout the product lifecycle. The candidate will gather and prioritize product and client requirements, define user experiences, and work closely with development, sales, marketing, and support to deliver product goals. They will champion and drive key initiatives, cross-functional teams, business processes, and innovation.
Responsibilities:
• Manage the sprint backlog for assigned products, balancing the requirements of stakeholders.
• Work with the development team on a daily basis to ensure development decisions remain aligned with business needs and to forecast delivery dates for products and features.
• Liaise between clients and internal stakeholders to test and document product changes and enhancements.
• Conduct internal education and maintain documentation of features and product releases.
• Work with cross-functional teams to explain and clarify business requirements and review the status of work being performed.
• Participate in the product functional design process based on an intimate knowledge of the users and technology.
• Translate the product roadmap into well-defined product requirements, including features, user stories, and acceptance test criteria.
• Develop and maintain appropriate tracking and reporting of product performance post-launch and collaborate with the Product Manager to evaluate future investment.
• Act as a subject matter expert for product functionality.
• Collect and analyze internal and external user feedback.
• Act as a user advocate for internal and external users by helping improve policies and developing new programs to enhance the client experience.
• Understand, use, and champion agile, scrum, and product life-cycle best practices.
Requirements:
• At least two years of experience in client services, development, account, or product/project management.
• Work in a fast-paced environment.
• Effective listening, feedback, and requirements gathering skills.
• Technical experience with systems, web technologies, and user support.
• Ability to document and train on complex processes.
• Associate degree from an accredited college or university with a major emphasis in Computer Information Systems, Marketing, Communication, or Business; Bachelor's degree preferred.
• High degree of creativity and conceptualization of abstract ideas into simple to understand formats.
• High command of verbal and written communications.
• Ability to maintain confidentiality.
• Comfortable working in the EST Time zone (Evening/Night shift).

Other jobs you may like
Ekkel.ai, Ashiana Center, G87R+3W Lahore Office 345, 6th Floor, Left Wing, Gulberg III, Lahore, 54000