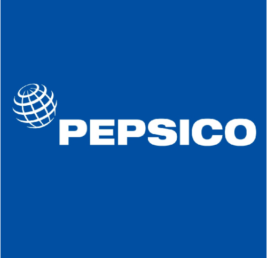 Job Detail
Job ID 13191

Gender

MaleFemaleTransgender

Qualifications

Bachelor's Degree
Job Description
The position is responsible for analyzing and evaluating market demands across the nation using customer demand forecasting (CDF) and creating an optimized production and scheduling plan with minimum CFR loss, changeovers, and maximum plant line utilization. The candidate must coordinate and communicate with Outbound-SC, Inbound-SC, Plant teams, and Agro to develop an Integrating Master Business Plan that considers plant capacities in line with business demand.
Responsibilities:
• Work with demand planner to review weekly forecast at channel/DC and SKU levels from a supply perspective
• Ensure forecasts are generated for the right item profile at channel/DC and SKU levels.
• Maintain up-to-date orphan data management in ISCP-SP modules (TS, DPP, and RP) for 100% demand compliance.
• Develop and maintain daily production order schedules to optimize plant efficiency and working capital requirements while ensuring product availability to meet customer demands.
• Review capacity utilization and manage volume to optimize use of available capacity across both Sundar and Multan.
• Ensure the optimum market demand is met while maximizing plant capacity utilization for production lines in both Sundar and Multan.
• Work with SP lead to review MRP output and align RPM material availability with production plans for both plants.
• Support NPI agenda by providing timely and accurate progress tracking against SLA.
• Develop detailed production schedules by work center in line with capacity capabilities.
• Review AOP volume and map available capacities (packaging and processing) month on month in supply reviews and share any watchouts.
• Ensure compliance with daily production plans at the SKU level.
• Lead the weekly S&OE forum and strengthen the S&OP process while synchronizing numbers with ISCP DP vs. SP compliances and sharing mitigation plans in case of any deviation.
• Lead and organize weekly planning meetings to ensure business objectives are aligned and delivered as per AOP numbers.
Qualifications: Knowledge/Skill:
• Knowledge of Warehousing and Inventory Management
• Graduate
• Analytical Skills
Experience:
• Experience with ISCP and SAP
• 3-5 years of Planning and Forecasting experience
Competencies:
• Self-Motivation
• Strong Follow-Up Skills
• Decision Making Skills

Other jobs you may like
Plot #29,Sector #23,Korangi Industrial Area, Karachi, Pakistan, 75700