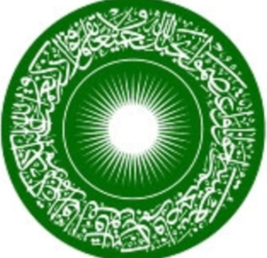 Job Detail
Job ID 20766

Gender

FemaleMaleTransgender

Qualifications

Bachelor's Degree
Job Description
Established in 1983 as Pakistan's pioneering private international university, Aga Khan University is dedicated to delivering education, research, and healthcare of global standards that are pertinent to Pakistan and the surrounding region. The associated Aga Khan University Hospital offers comprehensive investigative services and state-of-the-art clinical facilities.
Aga Khan University-Institute for Educational Development, Pakistan (AKU-IED), has forged a longstanding partnership with the Department of Education (DoE) GB. This collaboration aims to enhance children's access to quality education, bolster education governance, and foster community engagement in schools within Gilgit-Baltistan. Presently, AKU is in collaboration with DoE-GB on the GB Education Fellows (EFs) project, addressing the shortage of teachers in public sector schools in GB. The AKU-led Consortium, comprising LUMS, KIU, and Knowledge Platform, is inviting applications for a Project Manager role at the Professional Development Centre, Gilgit.
Responsibilities:
In this role, reporting to the Project Director, you will assume a pivotal position in the planning, execution, and successful completion of projects within strict deadlines and budgets. The ideal candidate will demonstrate natural leadership skills, facilitate collaboration among cross-functional teams, articulate project objectives and progress, and ensure alignment among all stakeholders.
Spearheaded project planning, execution, and monitoring from inception to closure.
Collaborate with senior management and stakeholders to define project scope, objectives, and deliverables.
Develop comprehensive project plans encompassing tasks, timelines, resources, and budgets.
Coordinate internal resources and third-party vendors to ensure seamless project execution.
Effectively manage project risks and issues, devising mitigation strategies to maintain project momentum.
Continuously monitor and report on project progress, ensuring timely communication to all stakeholders.
Serve as the primary point of contact, cultivating strong relationships with clients, vendors, and internal teams.
Conduct regular project team meetings to track progress and resolve issues.
Ensure projects are delivered within a defined scope, schedule, and budget, upholding quality standards.
Harness best practices and project management tools to drive ongoing improvements.
Collaborate closely with the Project's M&E Coordinator for reporting and data management.
Act as a liaison between the Government Education Department and Professional Development Center North for project-related activities.
Coordinate with Education Fellows, Schools, Faculty, and project teams for activities.
Oversee the development and execution of academic programs for EF capacity building.
Provide administrative support for project activities, including correspondence and event planning.
Supervise the project team to ensure efficient project operations.
Foster collaboration with Finance, General Administration, and Academic Administration.
Facilitate the preparation of project-related documents and periodic reporting.
Conduct field visits to monitor project implementation.
Act as Secretary to the Project Management Committee (PMC) and manage meeting logistics.
Assist the Project Director with financial oversight.
Coordinate with consortium partners and seek guidance from the PMC on project delivery.
Be open to traveling to districts and schools for fieldwork.
Requirements:
To qualify for this role, candidates must meet the following requirements:
Hold a Master's degree in social sciences, preferably with an MBA and/or MPA from a reputable national or international university.
Demonstrate a proven track record of successfully managing educational projects from initiation to completion.
Possess a minimum of 5-6 years of relevant experience, preferably within an educational context, with proficiency in SPSS/NVIVO and other data analysis tools.
Exhibit a solid grasp of project management techniques and tools.
Showcase exceptional organizational and time management skills.
Display strong leadership, analytical, communication, and interpersonal capabilities.
Be proficient in project management software and tools.
Demonstrate problem-solving and critical-thinking abilities.
Have familiarity with digital resources in education.
Possess sound knowledge of computer software, particularly for quantitative data analysis.
Exhibit adaptability to changing priorities and thrive in a dynamic environment.
Other jobs you may like
4-KM Head Muhammad Wala Road, Northern Bypass, Multan, 59341