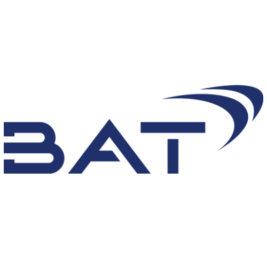 Job Detail
Job ID 12212

Gender

MaleFemaleTransgender

Qualifications

Bachelor's Degree
Job Description
What You Will Be Accountable For:
Business

Effectively manage the department's Capex expenditure within the agreed budget and timelines for all projects – Ensuring proper phasing (Spent and Capitalization) as per plan and conduct Fortnightly Reviews at factory level forum along with Engineering & Site Services Manager.
Provide for each stage in projects all support documentation (description, cost estimates, quotations, justifications & specs) required for Capex approval and follow delegated authorities for compliance.
Plan and Control the execution of projects in the most effective and efficient way by keeping close co-ordination with Vendors and conducting regular update session with Engineering & Site Services Manager.
Work with production & other stakeholder departments to assess and calculate the optimum resources required for successful project completion.
Ensures for each project the required documentation (detailed project plans, technical drawings, commercial contracts, vendor creations etc) is completed as per SLA defined.
Co-ordinate the installation/ modifications of the equipment in close liaison with relevant stakeholders from departments to ensure optimum resources allocation and work to be carried out according to BAT EHS standards
Ensure successful completion of all projects within agreed budget, to agreed time schedules and to agreed specification.
Ensure that the spend and capitalization is done as per submitted QPR.

Leadership

To engender of a culture of Openness, supported by Change management principles – so the organization is prepared for change and innovation.
To sponsor/chair a number of projects, work streams and local committees, at local and cluster level.
To champion the one business unit, ways of working and to provide leadership to the team and support the above-factory collaborative processes
To maintain a professional and well-motivated team, ensuring appropriate training and development to ensure succession for all key positions.
Regularly holds meetings with team members to communicate monthly results, company news & changes, projects and discuss action plans for the next month
Identification and coaching of people with potential to grow.
Ensuring all members of the teams has development plans & regular performance discussions.

Relationship

Works with local Indirects Procurement ensuring the selection of equipment suppliers (either external or from BAT Group) is in line with Company policies
Develops strong relationship with BAT internal business partners (Procurement, Consumer Marketing, Ops Finance, Legal, Production Departments and Nexus Project Managers) to ensure effective flow of information relevant to job holder area of responsibility
Works closely with local Operations teams – e.g., Make, Design, Plan, Buy, move to ensure that projects are correctly planned and executed in accordance with policy/strategy.
Works with key BAT equipment suppliers to ensure an efficient partnership with them

Management

Ensures the progress of each project is reported to the Engineering & Site Services Manager and factory top team according to the agreed timeframe or by exception when it goes outside the agreed limits
Works with production and planning departments to provide technical solutions that fulfils the requirements for new/ modified equipment.
To ensure that every project has an approved Business Case
Participates in the budgeting sessions to enable the review process with up-to-date information on current and forecasted capital spend for new/ modified equipment in production departments

Innovation

To develop an environment that seeks continuous improvement, from ideas which come from not only within the department but the rest of the factory and other BAT locations.
To develop and implement best practices, common platforms, sharing experience/knowledge with other functions and factories within Operations.
Essential Experience, Skills And Knowledge:
3-5 years across Manufacturing, Engineering & Project Management (Factory Experience is must)
Technical / Functional / Leadership Skills Required:
Good Supply Chain knowledge (process, metrics)
Good interpersonal and communication skills
Good analytical and digital skills
Strong knowledge in IWS, CI tools, and agile concept
Education / Qualifications / Certifications Required:
Undergraduate degree from a reputable University (Electrical, Mechanical or Mechatronics

Other jobs you may like
DevHawx ,Office No. 707, Floor 8th, Jeff Hights, Block E1 Block E 1 Gulberg III, Lahore, Punjab, 54000