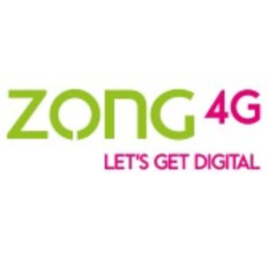 Job Detail
Job ID 13652

Gender

MaleFemaleTransgender

Industry

Telecommunications

Qualifications

Bachelor's Degree
Job Description
We are seeking a Regional Sales Manager (RSM) to lead and guide our sales team, set sales goals and targets, develop sales plans, analyze data, assign sales training and territories, mentor team members, and oversee the overall sales operations. The RSM will also supervise other sales grids as assigned.
RESPONSIBILITIES:
Supervision:
Conduct periodic market visits to ensure stock availability and increase market penetration of our products.
Enforce distribution policies and maintain discipline in the sales team.
Supervise and support Grid Managers in managing their teams and achieving targets.
Ensure the sales team is fully trained and equipped with product knowledge.
Take responsibility for all sales and distribution activities in the territory.
Review potential outlets and assess their suitability based on various factors.
Ensure channel partners are informed about SOPs, targets, and trade promotions.
Operational:
Coordinate timely payment of incentives and commissions to franchises and trade.
Ensure timely payment of sales incentives to the regional sales team.
Ensure channel partners adhere to company rules, policies, and procedures, including customer acquisition and proper management of customer information.
Ensure adherence to SIM prices and margins in the sales channel.
Ensure franchises and retailers receive the established commissions.
Foster healthy business relations with franchises, distributors, and trade.
Ensure sufficient availability of POS materials and their proper placement in outlets.
Address channel partners' commission, payout, legal issues, and queries satisfactorily.
Identifying Issues & Problems:
Focus on individual franchises, support them in resolving issues, and encourage them to achieve their targets.
Identify issues faced by franchise and retail channels in the territory and communicate them to the relevant departments.
Trade Marketing: Coordinate with the Trade Marketing team for BTL activities, trade promotions, business development, and special events in the territory.
ELIGIBILITY CRITERIA:
Education: Minimum Bachelor's Degree.
Work Experience: Minimum of 4 years of relevant experience. Skills – Job Specific:
Strong team and project management skills.
Knowledge of sales and distribution concepts.
Leadership abilities with analytics and motivation.
Effective team-building skills.
Ability to handle high-pressure situations with key stakeholders.
If you meet the eligibility criteria and possess the required skills, we invite you to apply for the position of Regional Sales Manager.

Other jobs you may like
Account Officer/ Assistant Treasurer , 54000