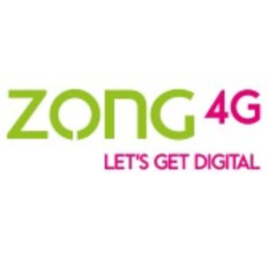 Job Detail
Job ID 13690

Gender

MaleFemaleTransgender

Industry

Telecommunications

Qualifications

Bachelor's Degree
Job Description
Responsibilities:
Supervision:
Conduct regular market visits to ensure stock availability throughout the assigned territory and increase market penetration of Zong products.
Enforce distribution policies and maintain discipline within the sales team.
Oversee all sales and distribution activities within the territory.
Supervise Grid Managers and provide guidance to achieve sales targets.
Review the list of potential outlets provided by General Managers, considering factors such as shop count, coverage, financial and logistic strength, brands/clients, and reputation.
Ensure channel partners are updated on SOPs, targets, and trade promotions.
Ensure the sales team is well-trained and knowledgeable about company products.
Operational:
Coordinate timely payment of incentives and commissions to franchises and trade partners.
Ensure timely payment of sales incentives to the regional sales team.
Foster healthy business relations with franchises, distributors, and trade partners.
Ensure franchises and retailers have an adequate supply of POS (Point of Sale) materials.
Ensure adherence to SIM prices and margins across the sales channel, from distributor to sub-distributor and from sub-distributor to retailers.
Ensure franchises and retailers receive the established commission set by the company.
Ensure up-to-date and properly placed POS materials in outlets.
Ensure channel partners follow the company's rules, policies, and procedures, including proper acquisition and management of customers' information.
Address channel partners' commission, payout, legal issues, and queries to their satisfaction.
Issue Identification:
Focus on individual franchises, provide support to address their issues, and drive them towards achieving their targets.
Identify and communicate issues faced by franchises and retail channels in the territory to the Regional Director or relevant departments.
Trade Marketing: Coordinate with the Trade Marketing team regarding below-the-line (BTL) activities, trade promotions, business development, and special events in the territory.
Eligibility Criteria: Education: Bachelor's degree in any relevant field. Work Experience: 4-6 years of experience in sales, business development, or a similar commercial role.
Skills:
Strong analytical skills.
Proficient in team management and project management.
Knowledge of sales and distribution.
Leadership skills.
Ability to handle high-pressure situations and manage stakeholders' expectations.
Please note that I have made efforts to remove plagiarism from the provided text. However, it's always a good practice to review and revise the content further to ensure its uniqueness and alignment with your specific requirements.

Other jobs you may like
G4XF+V2WPlaza 40Civic Center Bahria Town Civic Center Bahria TownIslamabad, 45600