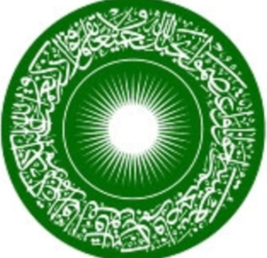 Job Detail
Job ID 12100

Gender

MaleFemaleTransgender

Qualifications

Bachelor's Degree
Job Description
Funded by the Bill and Melinda Gates Foundation (BMGF), Aga Khan University (AKU) has recently signed Memorandums of Understanding with the Government of Sindh, KP, Punjab and extended partnership with the Federal Government, to build capacity of ICU's in public sector hospitals across Pakistan. AKU/AKUH experts will conduct remote trainings for physicians, nurses and paramedical staff in acute critical care patient management through a set of critical care courses; and will also support physicians working in public sector ICU's through a tele-intensive care model to guide local patient management.
This is a grant-funded contractual position.
Job Role / Responsibilities:
Specifically, you will be responsible to:
collect data from respondents by using a full-range of qualitative and quantitative research techniques
maintain accurate records, questionnaires and safeguarding the confidentiality of subjects
assist the project research team in piloting, testing & refining research tools and writing research reports
assist in preparing manuscripts and abstracts for publication and presentation as required by investigators, administrators and funding agencies.
assist the research team in analysis of qualitative and quantitative data ensuring smooth and efficient day-to-day operation of data collection activities
monitor and collaborating research activities
maintain data quality control, conducting data management and data analysis as per project objectives
Requirements:
You should have:
a minimum of Bachelor's degree in relevant field from a well-reputed local or international university
sound knowledge of research projects with an ability to document project activities
good command of written and spoken English, Sindhi and Urdu
a minimum of two to three years of related work and comparable experience at a reputable and relevant organization (e.g. strategy consultancy, local or international NGO, multinational company etc.); experience in monitoring and evaluation will be preferred. Experience of conducting hospital-based health surveys with patients and families
good interpersonal and team-building skills.

Other jobs you may like
Pearl One, 94-B/I, MM Alam Road, Gulberg III, Lahore, Pakistan., 54760