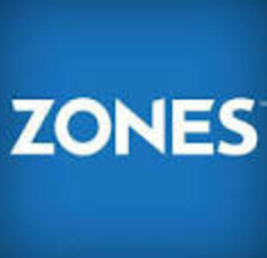 Job Detail
Job ID 13814

Gender

MaleFemaleTransgender

Industry

Information Technology

Qualifications

Bachelor's Degree
Job Description
Responsibilities:
As a SailPoint & Zscaler Support Engineer, you will be primarily responsible for the following:
Monitoring and maintaining SailPoint connections to ensure continuous uptime.
Troubleshooting user account and connection issues related to SailPoint.
Creating and updating Transforms to meet changing business requirements.
Providing support, monitoring, and troubleshooting for Zscaler connectivity.
Engineering virtual appliances for the required systems.
Providing hypercare support for post-production sign-off, as specified in Change-Orders.
Supporting virtual appliances and ensuring their smooth operation.
Performing quarterly audits.
Building an Access Request Portal.
Creating new connections as needed.
Updating the schema to facilitate the onboarding of new categories of personnel, such as contractors.
Assisting with application integration.
Designing and helping to build a high-availability environment for SailPoint.
Engaging with and advising stakeholders in the business on best practices for Identity and Access Management.
Assessing security systems and identifying weaknesses and potential improvements.
Sharing knowledge with teammates, documenting processes, and providing guidance in resolving complex technical problems.
Ensuring accurate and timely resolution of assigned issues, adhering to strict SLA (Service Level Agreement) guidelines.
Education/Work Experience:
Required: 4-5 years of experience in SailPoint & Zscaler.
Bachelor's degree in Computer Science or equivalent work experience.
Required Skills:
Experience and knowledge in building SailPoint IDAM (Identity and Access Management) solutions.
Strong team player with excellent collaboration skills.
Effective communication skills, both verbal and written.
Ability to work independently in a fast-paced environment, adapting to changing technology and customer requirements.
Ability to work independently and provide guidance to new staff members on the team.
Customer experience with cloud and hybrid infrastructures, particularly Microsoft 365 Security and Azure Security.
Strong client-facing communication skills, including the ability to communicate with individuals at all levels, from developers to C-level management.

Other jobs you may like
CMPak Complex, Plot No. 47, Off Kuri Road, National Park Road, Chak Shahzad, Islamabad., 45600