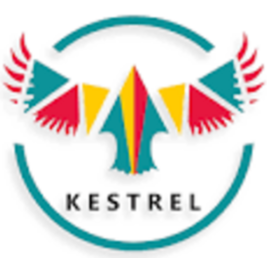 Job Detail
Job ID 4666

Gender

MaleFemaleTransgender

Qualifications

Bachelor's Degree
Job Description
Kestrel Education is looking for a skilled Sales and Marketing Officer who will assist in generating new business and in maintenance of recurring revenue. The individual will be expected to utilize resources provided to maintain social media presence, process and generate leads as well as assist in closing of sales.
The role will involve marketing activities, which include online platforms, OTT and development of company profile in the market of operation, including helping to create and place content in a variety of media platforms such as local newspapers, social media platforms and more. We want to see a committed and approachable individual and be impressed with your character and skills.
The goal will be to provide excellent assistance and support revenue generation efforts for the company.
Responsibilities:
Be able to achieve monthly sales targets as agreed
Planning, developing and implementing effective marketing communication campaigns
Develop relationship with other educational bodies (like schools and academies in Lahore, Islamabad and Karachi) as applicable
Be able to explain the pricing for company's services to the client and negotiate terms of agreement
Present clearly and eloquently about the services offered by the company to potential clients
Be able to communicate basic requirements of universities and the colleges to students
Be able to convert leads and complete required documentation for administrative review
Assist students with documentation and standardized test registrations like SAT, IELTS
Find events and activities to showcase company offerings and increase market penetration
Respond to queries raised by client on behalf of the firm
Will be responsible for assisting in student recruitment for Kestrel Education activities pertinent to internal programs on as needed basis
Must ensure all meetings are properly documented with clear chain of interaction and status
Be well-versed in regards to the full range of services offered by Kestrel Education for purposes of client interaction and guidance.
Requirements:
Proven experience as Marketing, Sales or other similar position
Familiarity with marketing and sales protocol and platforms
Familiarity with social media, traditional formats such as media advertisement
Ability to work well with others
Proficient in MS Office, especially excel, word and powerpoint
Outstanding organizational and time-management abilities
Excellent communication and interpersonal skills
Problem-solving and decision-making aptitude
Strong ethics and reliability
Bachelors/Masters in business administration, marketing or relevant field; further training will be a plus
Industry: Education Management
Employment Type: Full-time

Other jobs you may like
Account Officer/ Assistant Treasurer , 54000