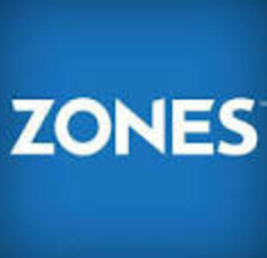 Job Detail
Job ID 12473

Gender

MaleFemaleTransgender

Industry

Information Technology

Qualifications

Bachelor's Degree
Job Description
Key Responsibilities
The requirements listed below are representative of the knowledge, skill, and/or ability required. Reasonable accommodations may be made to enable individuals with disabilities to perform essential functions.
The Primary Responsibilities Are:
The Sales Enablement Trainer is responsible for ensuring sellers in Pakistan receive education that will directly drive to their Cyber Security goals.
Assists with the development and execution of the training plans for all Pakistan sellers
Familiar with training methodologies and how to apply them
Contributes to the development and maintenance of training materials and suggest improvements
Evaluates sellers to understand level of training needed for success
Ensures timely and impactful reporting is provided to leadership on progress of the training program
Deploys trainings/sessions based upon training plan
Assures company brand and values are the guiding principle in all trainings and development activities
Provides proactive action to assure 5-Star Service is demonstrated and provided
Able to assess learning outcomes and pivot accordingly
Leads by example with new hires and all Zones employees
Required Skillset:
The following are the key skills required for the position:
Hold at least one or more current vendor cyber security competency certification
Fundamental knowledge of cyber security assessments and offerings along with support options for an organization
Proven work experience that is relevant to educating, training, and/or coaching people
Knowledge of learning principles and training techniques
Excellent communication and presentation skills
Able to manage change and adapt quickly
Ability to manage multiple full training cycles at a given time
Minimum of 4 years in a Cyber Security and/or support role with at least 2 years as an engineer
Possess strong inter-personal skills: active listening, empathy, and teamwork
Ability to coach and mentor
Strong organizational and team management skills
Analytical with excellent problem solving
Able to foster competitive spirit of selling and harness it for motivating others
Strong customer service skills and commitment to exceed expectations
Excellent verbal and written communication skills
Someone that is fun, creative, and able to contribute to the culture of our team and company
Certification in training is a plus
Key Results Expectations
This Role Is Responsible For:
Execution of a training plan that supports Pakistan new hires and tenured sellers to perform to goals regarding cyber security. More specifically developing sellers in the following areas:

Identifying whitespace and planning how to remediate
Building expert knowledge of cyber security and available assessments
Precision execution on diligent client follow-up via email and voicemail
Developing talk tracks that assist sellers in conducting conversations around cyber security assessments
Conversations and how to seamlessly pivot and navigate around cyber security assessments

Development of training materials as needed to support sellers
Conducting training sessions with a variety of sellers at different tenures in selling
Job Specifics:
Location: Islamabad, Pakistan
Shift: 8 PM – 5 AM PST
Title: Sales Enablement Trainer for Cyber Security
Direct Reports: No
Reports to: Senior Sales Enablement Manager
In-Office Position

Other jobs you may like
Rawalpindi, Punjab, Pakistan, 46000