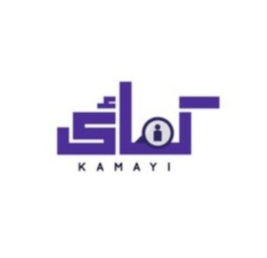 Job Detail
Job ID 18679

Gender

MaleFemaleTransgender

Industry

Information Technology

Qualifications

Bachelor's Degree
Job Description
Join our dynamic team as the Head of Salesforce Development, where your expertise will drive innovation and ensure the delivery of high-quality solutions. We are seeking a motivated individual with a strong background in Salesforce development and a passion for leadership.
Responsibilities:
As the Salesforce Development Division Head, you will:
Translate business needs into effective solutions utilizing the Salesforce platform and integrations.
Serve as the go-to Salesforce expert, providing guidance, design direction, and leadership to team members.
Design solutions following Salesforce best practices while embracing new technologies.
Build and configure functional, scalable, and maintainable applications.
Create comprehensive Salesforce solutions, encompassing custom development (APEX, Triggers, Lightning Web Components, Visualforce) and data integration (Salesforce APIs, middleware tools).
Automate business processes using Salesforce automation tools such as Process Builder, Workflows, and Formulas.
Collaborate on effort estimation, resource allocation, and schedule planning.
Engage in peer code reviews and perform unit testing.
Offer application support by analyzing and resolving defects, conducting root cause analysis, and troubleshooting performance issues.
Provide post-deployment support, including knowledge sharing, documentation, and bug fixes.
Adapt to additional duties and responsibilities as required by the evolving demands of the organization.
Qualifications:
Bachelor's degree in Computer Science, Information Systems, or equivalent practical experience.
Minimum of 7 years in Salesforce Declarative development, utilizing tools like Process Builder and Lightning App Builder.
Proficiency (minimum 3 years) in Salesforce programming languages: Visualforce, Lightning Web Components, APEX, SOQL, and SOSL.
Adept in Web Application Development, including JavaScript, CSS, and HTML (minimum 3 years).
Strong understanding of Salesforce architecture, APIs, security configuration, sharing rules, and user management.
Experience with Salesforce Community Portals.
Proficiency in agile software development methodologies.
Proven integration skills using REST, SOAP APIs, oAuth, and Single Sign-On.
In-depth knowledge of Salesforce Deployment Process and tools.
Join Our Team:
If you are an enthusiastic leader with a solid background in Salesforce development, we invite you to be part of our innovative and growing team. Together, we'll shape the future of technology solutions.
Note: Our commitment to diversity and equal opportunity means that all qualified applicants will receive consideration for employment without regard to race, color, religion, gender, sexual orientation, or national origin.
Other jobs you may like
4-KM Head Muhammad Wala Road, Northern Bypass, Multan, 59341