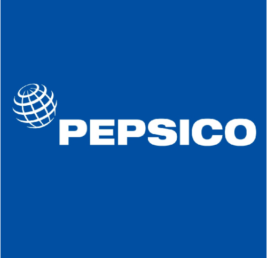 Job Detail
Job ID 11965

Gender

MaleFemaleTransgender

Qualifications

Bachelor's Degree
Job Description
Responsibilities:
PRINCIPLE ACCOUNTABILITIES
Manage all microbiology laboratory related tasks in effective manner including microbiological risk assessments
Manage the Master Cleaning Schedule (MCS) program in specific and monitor sanitation compliance system of the facility
Ensure availability of microbiology lab chemicals, supervise their usage and application and ensure the expenditures within the planned budget
Align PepsiCo Food Safety standard and Foods sanitation manual compliance on all boil outs, line sanitations and allergen changeovers through participation, inspection and testing (soap test, ATP)
Ensure that all non-inventoried related purchases done in effective manner through new Maybug system
Ensure weekly PEMP sampling for Sunder and monthly for Co-Man facility
Ensure to maintain plant in a clean and hygienic manner all the time through execution and compliance of PepsiCo Food Safety standards, Foods sanitation manual compliances, AIB & FSSC 22000 guidelines and regulatory requirements.
Monthly audits of Canteen and Storages on developed inspection check sheets and also ensure development of inspection checklists for rest of areas
Conduct annual refresher trainings for all labor and contractual staff on GMP's and ensure on-job effectiveness
Ensure to generate SAP PM notifications against each maintenance related non-compliance for effective closure
Ensure to upload and report monthly self-inspection & weekly PEM sampling in audit form system
JOB DIMENSIONS:
GEOGRAPHY: Based at Sunder plant, Lahore
SCOPE: Sanitation and microbiology program compliance at Sunder plant including all storage facilities
NUMBER OF CUSTOMERS: Production, Supply Chain, Argo, Engineering and maintenance, storage facilities
NUMBER OF SITES: One Sundar Plant, Lahore
DECISION MAKING AUTHORITY:
Assess the processes and products for risks of food safety, microbiology, sanitation, food defense and take immediate action (corrective / preventive) to eliminate risk. Block any product or process observed with food safety risk.
KEY PERFORMANCE INDICATORS (KPIs):
MCS compliance of areas
AIB Audit scores of Frito-Lay plant
Training Man-hours for Food Safety
Qualifications:
QUALIFICATION EXPERIENCE / COMPETENCIES REQUIRED
Knowledge/Skill
Bachelor/Master Degree in Food Technology/Microbiology.
Knowledge of food safety standards (AIB, FSSC 22000)
IPM working knowledge
Experience:
1-2 years with FMCG or fresh candidate with knowledge of Microbiology, AIB and FSSC 22000
Competencies
Results driven
Takes initiatives
Team Player
Communication and Facilitation Skills

Other jobs you may like
Account Officer/ Assistant Treasurer , 54000