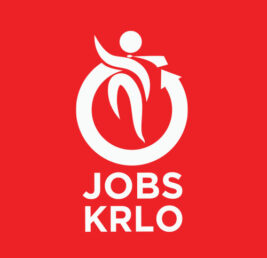 Job Detail
Job ID 18891

Gender

MaleFemaleTransgender

Qualifications

Bachelor's Degree
Job Description
At The Educators Noor Mahal Campus, we are committed to providing a dynamic and enriched learning environment for our students. We are seeking enthusiastic, motivated, and talented School Teachers with an English medium background to join our team for senior and board classes.
Role and Responsibilities:
As a School Teacher at our esteemed campus, you will play a vital role in shaping the educational experience of our students. Your responsibilities will include:
Developing effective curriculum assessment tools and instructional strategies to ensure engaging and comprehensive learning.
Guiding students through course content with clear direction and support.
Preparing detailed and comprehensive lesson plans and academic support materials.
Creating a well-structured scheme of work to provide a cohesive learning experience.
Developing examination question papers that align with curriculum objectives.
Curating reading materials to enhance the curriculum and promote a deeper understanding of subjects.
Contributing to a positive and inspiring class decor that fosters a conducive learning environment.
Requirements:
A strong background in English medium education.
Proficiency in curriculum planning, instructional design, and academic support material development.
Excellent command over course content and the ability to guide students effectively.
In-depth knowledge of scheme of work development and examination question paper design.
Passion for creating an engaging and visually appealing class decor.
Strong communication and interpersonal skills.
Why Join Us?
Join our dedicated team of educators and contribute to the holistic development of our students. At The Educators Noor Mahal Campus, we offer a supportive and collaborative work environment that encourages innovation and growth. As a School Teacher, you'll have the opportunity to make a lasting impact on the education of our students and inspire their learning journey.
Apply Now to Shape Young Minds!
If you are passionate about education, committed to excellence, and eager to create a positive impact, we invite you to apply. Join us in nurturing young minds and fostering a love for learning.
Other jobs you may like
4-KM Head Muhammad Wala Road, Northern Bypass, Multan, 59341