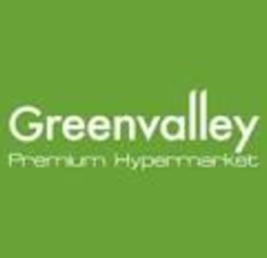 Job Detail
Job ID 13683

Gender

MaleFemaleTransgender

Qualifications

Bachelor's Degree
Job Description
Roles & Responsibilities:
We are seeking an experienced SEO Specialist to join our team. As an SEO Specialist, you will be responsible for implementing effective SEO strategies to improve website search rankings and drive organic traffic. Below are the key roles and responsibilities associated with this position:
Conduct tests, analyze data, and identify trends and insights to maximize ROI.
Write high-quality website content, including blog posts and page descriptions, to enhance search engine visibility.
Manage SEO campaign expenses, including budgeting, cost estimation, and reconciliation.
Collaborate with editorial and marketing teams to incorporate SEO practices in content creation and content marketing efforts.
Research and implement search engine optimization recommendations.
Develop and execute a link-building strategy.
Formulate optimization strategies to improve the company's search engine rankings.
Set measurable goals to demonstrate marketing improvements.
Essential Skills of an SEO Specialist:
Proficiency in using Google's Keyword Tool.
Functional understanding of HTML and CSS.
Ability to work with back-end SEO elements such as .htaccess, robots.txt, metadata, and site speed optimization.
Up-to-date knowledge of current and projected trends in the SEO industry.
Proven success in link building and viral marketing strategies.
Experience with Google and Bing services, including Analytics and Webmaster Tools.
Ability to develop effective local and long-tail search strategies.
Deep understanding of mobile strategy and its impact on SEO.
Familiarity with blogging, press releases, social media, and their integration with SEO.
Experience in increasing inbound organic search traffic and improving search engine result pages (SERPs).
Proficiency in creating web analytics reports and conducting site evaluations.
Familiarity with the best SEO tools available.
Education & Experience:
Proven experience as an SEO Specialist.
Bachelor's degree in IT/CS or a related field.
3-4 years of relevant experience.
If you are a skilled SEO Specialist with a passion for optimizing websites and driving organic traffic, we invite you to apply for the position of SEO Specialist. Join our team and contribute to the success of our digital marketing efforts by implementing effective SEO strategies and improving our website's search engine rankings.

Other jobs you may like
Benazir Bhutto Rd, B-Block Block B Satellite Town, Rawalpindi, Punjab, 46000