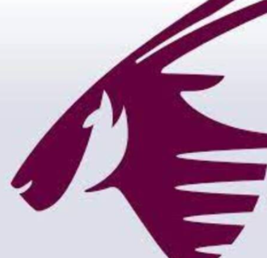 Job Detail
Job ID 13406

Experience

Less Than 1 Year

Gender

MaleFemaleTransgender

Qualifications

Bachelor's Degree
Job Description
We are seeking a Sales Account Manager to join our team and develop mutually beneficial short-, medium-, and long-term relationships with our Trade Partners and Corporate customers. The Sales Account Manager will work collaboratively to contribute to the formulation and implementation of the sales strategy, maximizing revenue opportunities and reducing the cost of sales where appropriate.
Responsibilities:
Develop an account development plan to achieve mutual benefits for Trade Partners and Corporate customers
Contribute to the formulation and implementation of the sales strategy
Lead discussions on Pricing and Loyalty Benefits (PLBs) with accounts
Develop tactical Sales and Marketing activities to support sales opportunities
Recommend pricing requests from Corporates/Trade and manage individual budgets
Prioritize premium cabin and high yield sales
Represent the company at trade events, promotions, and sales functions
Maintain long-term strategic relationships with Trade partners, corporate clients, and government
Manage individual expenditure budget and maximize value from marketing spend
Review sales data with account portfolio to drive revenue and seek out tactical revenue opportunities
Manage and co-ordinate projects and initiatives on behalf of the area of responsibility
Provide regular market intelligence and feedback from customers and competitors
Maximize sales opportunities through value-added partners
Maintain sales professionalism standards
Perform other department duties related to the position as directed by the Head of the Department
Qualifications:
Professional experience in a multicultural environment with a rich mix of supply partners, preferably in the airline industry
Customer-facing experience
Bachelor's Degree or equivalent with a minimum of 3 years of job-related experience
Experience in negotiating contracts
Experience in airline sales and marketing
Experience of working in a pressurized environment that is target-driven
Ability to spot and interpret market trends
Knowledge of GDS system, ticketing, and selling experience
About the Company:
Our company has a proud history of growth, innovation, and determination, starting with four aircraft and now delivering excellence across 12 different businesses. We're seeking ambitious individuals to join our international community and contribute to our continued success. With infinite opportunities to grow and work on the biggest, most rewarding challenges, the Sales Account Manager will be part of an extraordinary story where everything is possible.

Other jobs you may like
Account Officer/ Assistant Treasurer , 54000