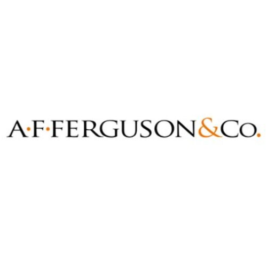 Job Detail
Job ID 3130

Gender

MaleFemaleTransgender

Qualifications

Bachelor's Degree
Job Description
At A.F.Ferguson & Co, our vision is to be the first choice employer for professional staff. As a trusted business advisor, we work in a changing world which offers great opportunities for people with diverse backgrounds and experiences. We seek to attract and employ the best people from the widest talent pool, as well as those who reflect the diverse nature of our society. And we aim to encourage a culture where people can be themselves and be valued for their strengths.
A career in our Sustainability and Climate Change will provide you with the opportunity to help clients seize essential advantages by working alongside business leaders to solve their toughest problems and capture their greatest opportunities. We work with some of the world's largest and most complex companies to understand their unique business issues and opportunities in an ever-changing environment. We help create sustainable change by stimulating innovation, unlocking data possibilities, navigating risk and regulatory complexity, optimising deals, and aligning costs with business strategy to create a competitive advantage.
Sustainability and climate change are at the top of the agenda for many organizations, but many are at different stages in understanding how they should respond. As part of our team, you'll help our clients balance competing economic, social and environmental goals. Our advice goes right to the heart of policy and strategy, addressing everything from the international development policies of major donors to changing regulations and consumer preferences, to the security of supply chains, climate risk and the challenges of urbanization.
Our Environment, Social and Governance (ESG) advisory is seeking to hire young and talented individuals who want to build purposeful career in consulting. As part of our ESG advisory team, you'll help clients along their ESG transformation journey from governance, strategy development, implementation, reporting and assurance; addressing global challenges related to climate change, responsible supply chains, responsible investments, sustainable finance and offering value added solutions focusing on long term value creation for all stakeholders. As part of our team, you will;
Take part in our consulting assignments on ESG strategy, measurement, implementation, reporting and assurance;
Participate in conducting ESG engagements, due diligence, verification, reporting, risks and safeguards assessment, workshops and seminars;
Conduct research and analysis on ESG related areas, regulations, local and global trends & updates; and
Other related work to support team members in other lines of service.
Education:
 Bachelors'/Master's degree preferably in Sustainable Development, Economics, Environmental Sciences, Engineering or other related fields.
Experience:
1-5 years of relevant experience
Skills:
Demonstrable ability to interact effectively with a diverse group of clients.
Market research skills, including timely synthesis of complex data into meaningful insights.
Ability to readily grasp analytical frameworks and employ them effectively to draw and present qualitative or quantitative meaningful insights.
A passion for consultancy related work, under strict timelines with multicultural and diver's teams.

Other jobs you may like
Lahore, Punjab, Pakistan, 54000