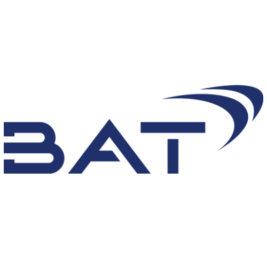 Job Detail
Job ID 4118

Gender

MaleFemaleTransgender

Qualifications

Bachelor's Degree
Job Description
ROLE POSITIONING AND OBJECTIVES:
Business Analyst will be a key role in driving data driven story telling in BAT. Require both technical knowledge and business awareness, the role is expected to provide consultation, recommendation, and End to End Integrated Solution to cater Functional Leader's need.
The role will be the conduit of transformative solutions to enable descriptive and diagnostic analytics and actionable insights across value chain in APME.
Key objectives are:
Create proactive and effective stakeholder engagement at all levels to maintain good relationships
Platform Management Team (Data Warehouse)
Functional COEs
Transformation Team
APME and Global Users (Not co-located in Pakistan)
Innovation Objective: Identify and actively pursue continuous improvement opportunities to increase the overall efficiency and effectiveness of processes
Reports to: Marketing Transformation Team
Reporting Level: Mid-level reporting
WHAT YOU WILL BE ACCOUNTABLE FOR:
This position will be responsible for working with functional leaders define picture of success, business requirements and commercial value. The role will then examine business models/ processes and flows of data and coordinate relevant developer team to produce designs, functional specifications, and test plans for new systems to meet our internal clients' needs
Provide High Level Recommendation, Consultation on End-to-End Integrated solution to Functional Leader's need along with setting expectation on the end product delivery
Capture and document requirements in a structured and effective manner. Build robust SLDC Governance Files and templates for the project
Perform diagnostic on existing excel report and translate it to technical requirements
Translate business requirements to technical requirement for relevant developer team, coordinate and manage product delivery timelines
Coordinate the creation of technical documents to ease and enable effective development i.e. process mapping, user stories, list of scenarios, exceptions
Responsible to drive Sprint Planning, Prioritization, Backlog and Capacity Management
Build governance checkpoints and contribute in building Operating Model
Engage with Senior and Cross-functional leaders to build business case for upcoming projects
Develop strong partnerships across the functions. Actively engages with the team and delivers on the lead's expectation on the business context, scope, and translate into projects and deliverables.
Participate in strategy discussions translating into actionable measurement, often work across cross-functional team to deliver across value chain
Effectively manage multiple stringent project timelines in fast paced business environment
End to End Project Management on Product Delivery adopting Agile principles
ESSENTIAL EXPERIENCE, SKILLS AND KNOWLEDGE:
Experience Required:
Bachelor's Degree in relevant discipline, Marketing, Finance, Information Technology or related field.
At least 3+ years prior experience within a similar role
Excellent written and verbal communication in English
4+ Years' Experience with Microsoft Products (Excel, PowerBI, Power Automate, PowerApps, Excel Macro, PowerQuery)
2+ Years' Experience in Deploying RPA Projects (UI-Path/Blue Prism/Automation Anywhere)
Good understanding of SAP System Knowledge (BPC, BI Hana, ECC)
Strong Problem Solving, Continuous Improvement, Resourceful mindset
Worked with Datawarehouse infrastructure in MNC setting i.e. Snowflake, Azure Data lake
Dynamic and high energy individual with strong business acumen, and exposure in strategy development
Strong and structured note-taking skills in structuring documentation, requirements, process mapping
Experience in managing 3rd Party Solution Provider (Brief to Delivery)
Excellent Project Management and familiarity with Agile Methodologies
Desirable Requirement:
Developing Experience in both reporting and activity automation would be a plus
Good Understanding of Microsoft Azure Environment preferred
Exposure to Alteryx, Dataiku, MicroStrategy would be a plus
Lean Six Sigma Yellow/ Green Belt
Scrum Master Experience/ Agile Coach
WE ARE BAT:
At BAT we are committed to our Purpose of creating A Better Tomorrow. This is what drives our people and our passion for innovation. See what is possible for you at BAT.
Global Top Employer with 53,000 BAT people across more than 180 markets
Brands sold in over 200 markets, made in 44 factories in 42 countries
Newly established Tech Hubs building world-class capabilities for innovation in 4 strategic locations
Diversity leader in the Financial Times and International Women's Day Best Practice winner
Seal Award winner – one of 50 most sustainable companies

Other jobs you may like
881-C, Ground Floor, Faisal Town, Lahore, 54570