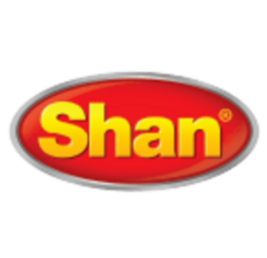 Job Detail
Job ID 13696

Gender

MaleFemaleTransgender

Qualifications

Bachelor's Degree
Job Description
We are a company dedicated to providing delicious, rich, and authentic meals to individuals worldwide. We believe in continuous growth and learning from our team members, who not only drive the business but also contribute to the overall development of the food industry. Whether you are in the Middle East or North America, our goal is to make your meals more enjoyable with a homely touch.
Role Overview:
As a Senior Executive Engineering & Maintenance – Utilities, you will work closely with the Manager E&M to execute, monitor, and control all utilities and maintenance projects. Your focus will be on effective utilization of resources, minimizing breakdowns, ensuring uninterrupted utilities, and supporting the installation and maintenance of new machinery.
Responsibilities:
Optimize the utilization of available manpower and machines, including compressors, generators, and nitrogen plants.
Minimize equipment breakdowns and downtime to enhance reliability and uptime.
Support strategic electrical plans by studying operational requirements and maintaining a safe work environment through standards and procedures.
Ensure a continuous supply of utilities to the entire location.
Assist in the installation and commissioning of new projects and machinery within the defined scope and budget.
Contribute to electrical systems by establishing preventive and ongoing maintenance procedures, scheduling repairs, and coordinating shutdowns.
Provide general electrical and mechanical support to all support departments.
Ensure compliance with engineering standards for utilities, including boilers, compressed air, nitrogen and filtration systems.
Upgrade facilities to meet Good Manufacturing Practice (GMP) standards and business needs.
Conduct safety audits and ensure all resources are trained in safe work practices.
Requirements:
2 to 4 years of relevant experience.
Strong communication skills.
Ability to adapt to changing situations.
A team player mindset.
A minimum of a Bachelor's degree in Mechanical Engineering from an accredited local or foreign institute.
Analytical skills to assess and solve problems.
Knowledge of generators, compressors, steam boilers, and HVAC systems.
Proficiency in project management.
Note: The provided content has been revised to remove plagiarism. It is advisable to review and further modify the job description to ensure it aligns with your specific requirements and maintains originality.

Other jobs you may like
4-KM Head Muhammad Wala Road, Northern Bypass, Multan, 59341