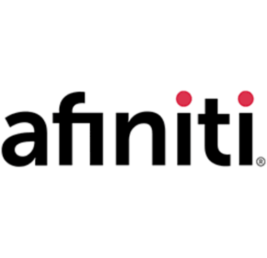 Job Detail
Job ID 13127

Gender

MaleFemaleTransgender

Industry

Information Technology

Qualifications

Bachelor's Degree
Job Description
As an Integration and Deployment Engineer, the candidate will be responsible to provide technical expertise to contact center routing platforms. The candidate will ensure smooth deployment and integration of Afiniti products with Clients' contact center solutions. The candidate will work as an Integration and Deployment Expert and coordinate with clients' technical counterparts to assess the technical environment and ensure smooth deployment from the perspective of contact center platforms.
Key Responsibilities:
Work with customers to discover and gather technical and business requirements.
Assist in pre-sales in customer meetings to answer technical questions.
Prepare and deliver presentations to educate customers on solution and service benefits relevant to their business/technology needs and goals.
Share knowledge of product benefits and capability in ongoing training sessions with technical and non-technical staff internally and with clients.
Create solutions to meet customer requirements within industry and technology best practices.
Engage with customers to develop trusted technology advisor relationships with key decision makers.
Develop a technical roadmap for the overall solution including high-level design, integration, and User Acceptance Testing (UAT).
Liaise with customer and internal staff throughout project delivery to ensure customer satisfaction is achieved.
Demonstrated ability to adopt new technologies swiftly and recommend appropriate technologies for real-time business opportunities.
Demonstrated ability to design and recommend product features requirement and customer delivery.
Good To Have:
Should understand contact center workflows, including IVR, pre-routing, post-routing, and reporting solutions.
Experienced in designing and implementing call flow and IVR scripting logic within a high-volume call center in a single-tenant/multi-tenant, single-acd/multiple-acd environment.
Has the ability to understand, and modify call routing scripts to cater to required needs for integration.
Integration and Deployment Engineers should be well versed with the Contact Center Solutions including Cisco UCCE and other routing platforms.
Extensive knowledge of Routing Application Design, IVRs call flows, and their troubleshooting skills via logs.
YOU WILL HAVE:
Experience: 5- 7 years.
Education: BS/MS degree in Computers/IT/ Management Information Systems/Electronics/Telecom.
Strong analytical and problem-solving skills.
Good understanding of distributed computing and multi-threaded applications.
Good understanding of programming languages.
Good understanding of SQL programming, and relational databases.
Good understanding of Java and VXML applications
Excellent English communication skills.
Good understanding of Linux, containers, and micro-services architecture.
Prior experience in contact center technology of Cisco UCCE is a plus.
Salary and Package:
As well as a competitive base salary dependent on the number of years of experience, we also offer corporate benefits.

Other jobs you may like
Softtik Technologies,Unit# D, Floor# 2, Plot# 68, Box Park Building, Bahria Springs North, Phase 7 Rawalpindi, 45600