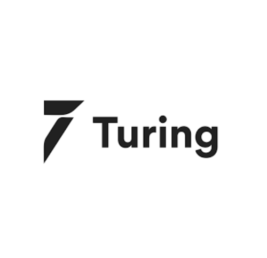 Job Detail
Job ID 12696

Gender

MaleFemaleTransgender

Industry

Information Technology

Qualifications

Bachelor's Degree
Job Description
An American company that aims to provide a recreational platform for people worldwide to connect with each other is in search of a Senior iOS Engineer. The chosen candidate will work alongside a cross-functional team to provide feedback on product specs and mocks. The company's objective is to allow users worldwide to establish and join communities of like-minded individuals. The company obtained over $1 billion in funding during its Series F round.
Responsibilities:
• Contribute to the complete development cycle, which includes design, development, testing, and experimentation.
• Collaborate effectively with teams in a fully remote environment and communicate complex topics with both technical and non-technical audiences.
• Conduct code reviews and design documents.
• Work with a team of fast-moving and motivated engineers.
• Collaborate across teams to execute business strategy and build robust products.
• Establish and define standards that enhance developer workflows and suggest best practices.
• Continuously learn and improve both technical and non-technical skills.
Requirements:
• At least 3+ years of relevant experience as a software engineer.
• Extensive experience in Swift and Objective-C.
• Strong organizational skills and the ability to prioritize tasks and keep projects on schedule.
• Solid understanding of modularization, large-scale refactoring, A/B testing, large-scale applications, unit testing, and screenshot/snapshot testing.
• Bachelor's/Master's degree in Engineering, Computer Science (or equivalent experience).
• A minimum of 7+ years of experience developing user-facing iOS mobile native applications at scale, using Swift.
• Expertise in Swift and Objective-C.
• Experience in GraphQL, REST, and HTTP basics is nice to have. Ability to design maintainable APIs is a plus.
• Ability to accomplish tasks in a fast-paced environment.
• Excellent communication and interpersonal skills.

Other jobs you may like
Softtik Technologies,Unit# D, Floor# 2, Plot# 68, Box Park Building, Bahria Springs North, Phase 7 Rawalpindi, 45600