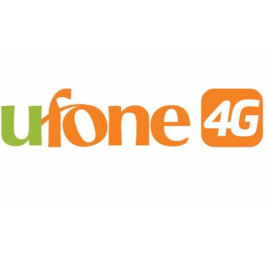 Job Detail
Job ID 20502

Gender

MaleFemaleTransgender

Industry

Telecommunications

Qualifications

Bachelor's Degree
Job Description
PTCL Group is a leading technology group in Pakistan, renowned for delivering exceptional services nationwide. We are committed to revolutionizing the technology industry through innovative solutions and setting new standards in service delivery. PTCL Group is the largest provider of Integrated Information Communication & Technology (ICT) and Cellular Network services in Pakistan.
At PTCL Group, we embrace diversity, promote inclusion, foster cultural transformation, and champion equal employment opportunities. We cultivate a culture of growth and development, offering dynamic learning opportunities that empower our team to flourish as true professionals. Our corporate values are deeply ingrained in our daily operations, fostering a collaborative team environment and a relentless commitment to upholding the highest standards of leadership and management.
We are seeking a dynamic individual to drive revenue and subscriber growth for PTCL's Voice product. This role involves identifying investment opportunities and designing monetization strategies while collaborating with Sales, Business Operations, Technology, and Commercial Planning teams. Additionally, you will focus on enhancing the customer experience and expanding the product offering through Value-Added Services (VAS) partnerships.
Key Responsibilities:
Develop a comprehensive plan based on market research, including target segment identification, pricing strategies, and distribution and promotion strategies aligned with revenue goals.
Create a detailed revenue plan by channel, product, and region, continuously monitoring performance and adjusting strategies to meet targets.
Analyze product strengths, profitability, and growth opportunities, prioritizing improvements and new product development to enhance customer value through promotions.
Stay updated on market trends and propose actionable strategies. Monitor data and budgeting to ensure revenue alignment and evaluate progress against the annual plan.
Lead cross-functional projects, empowering teams for effective deployment, demand generation, and brand visibility to achieve monetization goals.
Qualifications:
Bachelor's Degree from a reputable university.
Competencies:
Analytical Thinking & Decision Making
Customer Focus
Effective Communication Skills
Join PTCL Group in driving the growth of our Voice products and be a part of our journey to redefine technology in Pakistan.
Other jobs you may like
4-KM Head Muhammad Wala Road, Northern Bypass, Multan, 59341