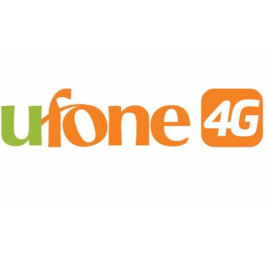 Job Detail
Job ID 20357

Gender

MaleFemaleTransgender

Industry

Telecommunications

Qualifications

Bachelor's Degree
Job Description
Join the PTCL Group, Pakistan's Leading Technology Consortium, dedicated to extending cutting-edge services nationwide. Our unwavering commitment to transforming the technology landscape with innovative solutions sets us apart as pioneers in service excellence. PTCL Group is renowned for providing Pakistan's most extensive Integrated Information Communication & Technology (ICT) and Cellular Network services.
At PTCL Group, we champion a culture of diversity and inclusion, culture transformation, change management, and equal employment opportunity. We cultivate a growth-oriented environment with dynamic learning opportunities, empowering individuals to broaden their horizons and evolve into true professionals. Our core values permeate our daily operations, fostering a cohesive team spirit and an unwavering commitment to the highest standards of leadership and management.
In this role, you will:
Assume a pivotal position in driving revenue and subscriber growth for PTCL's Voice product. Identify investment opportunities and craft monetization strategies by collaborating with key stakeholders, including Sales, Business Operations, Technology, and Commercial Planning.
Elevate the customer experience for the Voice product while exploring partnerships to enhance the product offering through our Value-Added Services (VAS) portfolio.
How to showcase your skills:
Develop a comprehensive plan grounded in market research. Define target market segments, set competitive pricing strategies, and select distribution and promotion channels aligned with revenue objectives.
Formulate a detailed revenue plan, segmented by channels, products, and regions. Continuously monitor performance and adapt strategies as necessary to meet set targets.
Analyze product strengths, profitability, and growth potential. Prioritize enhancements and the introduction of new products to increase customer value through promotional activities.
Stay abreast of market trends and recommend actionable steps to align with them. Scrutinize data and budgets to ensure revenue alignment, while also assessing progress against annual plans.
Lead cross-functional initiatives, empowering teams to drive effective deployment, demand generation, and brand visibility, all aimed at meeting our monetization goals.
Qualifications:
Bachelor's Degree from a reputable university.
Key Competencies:
Analytical Thinking & Decision-Making
Customer Focus
Exceptional Communication Skills
Join PTCL Group and be part of our journey to revolutionize the tech industry in Pakistan while enjoying a culture of diversity, innovation, and excellence. Your unique talents will help us shape the future of technology services in Pakistan.
Other jobs you may like
4-KM Head Muhammad Wala Road, Northern Bypass, Multan, 59341